Looking for ways to grow your body contouring business?
Or just starting on your body contouring business journey?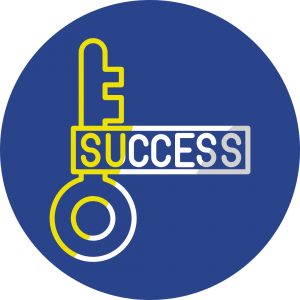 EFFECTIVE MARKETING HOLDS THE KEY TO YOUR SUCCESS
With the Marketing Body Contouring Course you will learn:
Ready to get started?
Single enrollment only $249
Upon completion of this course, you'll have what you need to
Frequently asked questions
Are all of the courses 100% online?
Yes. We made a calculated decision at the Body Contouring Academy to offer 100% web-based learning, online courses that busy people can take and finish quickly, all the while continuing with their current responsibilities.
How long do I have access to the courses after I enroll?
You have lifetime access to your courses. You can go back and review the course material anytime you need to.  And as your business grows, you can use the course to train your staff and for new hires.
Will you ever offer in-person courses?
We cannot say we'll never consider in-person education, but we specifically chose online education because we feel its best suited for our students, most of whom are busy people with other obligations.
Do I need to pass any exams in the online body contouring certification courses?
No, there are no exams or roadblocks to your success.
Are there any prerequisites to enroll and take the courses?
No, there are no prerequisites to take any of our online body contouring certification courses.
Do I have to be a licensed professional to take the courses?
No, you do not have to be a licensed professional to take our online body contouring certification courses.
What if I am a licensed professional, i.e. Esthetician, Massage Therapist, Dental Hygienist, Athletic Trainer, etc?
Yes, you may take the courses.  Because licensure rules vary from state to state, we recommend you check the rules in your particular state (or country) to make sure your licensing authority does not expressly forbid you to perform body contouring.  In our experience, most licensing agencies do not specifically address body contouring in the rules, regs or FAQ.
What if I'm a student? Can I take the online body contouring certification courses?
Yes, students of any profession or school may take these courses.
When will I get my Body Contouring Certificate for my course?
You can print your body contouring certificate immediately upon completion of your online body contouring certification course. You can get it as quickly as you complete the course work. And you earn a separate Certificate for each course you take.
I want to start my own body contouring business.  Can you help me with this?  What other kinds of body contouring certification courses do you offer?
We offer everything you need to start and grow a profitable body contouring business.  We offer treatment courses, sales & consultation courses, and marketing courses.  Our long-awaited Body Contouring Startup Blueprint course and Body Contouring 101 series of courses are soon to be released! Make sure you sign up for our Bulletins so you're the first to know. CLICK HERE
How do I know if my state will allow me to open my body contouring business?
Most states do not require a license or registration to perform the treatments we teach in our courses.  So you're probably good.  But when considering starting any kind of business, it's good to research the local and state authorities for specific rules, regulations and requirements.  We cannot give legal advice.
Are your courses accredited, i.e. will I get continuing education credits for my license?
No, we don't restrict our courses to licensed professionals.  Since our courses are open and designed for any person who is interested in becoming a body contouring professional or opening a body contouring business, the courses are not accredited for professional continuing education credits.  But we're happy to say we've had many licensed professionals, nurses, estheticians, massage therapists, etc., enroll, learn and become successful body contouring professionals!
I want to learn all I can about body contouring. Besides the courses, what should I do?
Read our book, Body Contouring 101: your complete guide to getting the body you want without surgery.  It's a step by step guide to show you how to succeed with non-invasive body contouring.  Check it out here
Ready to get started?
Single enrollment only $249