This Vanquish ME Facts Report has been compiled by the Body Contouring Academy using exclusively information found on the Vanquish ME manufacturer websites.  Links to these websites are provided at the end of this report.


Selective RadioFrequency (RF) Technology
Non-contact treatment.
Fat cells are preferentially heated without damage to other tissue.
Leads to fat cell shrinkage and elimination.
Yes, for temporary reduction in the circumference of the abdomen and thighs.
Fat destruction or fat cell breakdown
The manufacturer's website states
(1) "Fatty cell shrinkage and elimination."
(2) "Permanent fat reduction"
But these particular Vanquish ME facts are not directly addressed.
Abdomen
Inner and outer thighs
**cleared for treatment as per manufacturer's Vanquish ME facts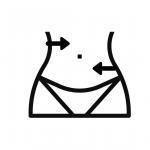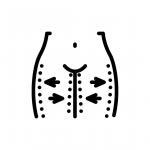 A treatment takes between 30-45 minutes.
What should the patient expect during treatment
The patient will feel a warm sensation in the treated area which may last for a few hours after the procedure ends.
Treatment plans tailored to the needs of each patient.
Most patients undergo 4 treatments.
Treatment visit frequency
When to resume normal activities
"You can easily have the treatment during your lunch break, and return to your daily activities immediately."
When will results be seen
Many patients report changes as soon as 2-3 weeks after treatment
Optimal results are usually seen "after a couple of months"
How long will results last
"It has been documented that Vanquish ME treatments cause permanent fat reduction  with permanent results even after 4 years."
Marketing message for consumers/prospective patients
It has been documented that Vanquish ME treatments cause permanent fat reduction with results visible after 4 years.  29.5% reduction in fat layer.
Learn more Vanquish ME facts
*Information contained in this Vanquish ME Facts Report was taken exclusively from the manufacturer's product website(s), for the purpose of serving as a resource material for aesthetic professionals. It is not intended to promote, criticize or otherwise comment on the device, and does not reflect the opinion(s) of the Body Contouring Academy.