This Venus Legacy Facts Report has been compiled by the Body Contouring Academy using exclusively information found on the Venus Legacy manufacturer website(s) and video(s).  Links to these website(s) and video(s) are provided at the end of this report.
Note to readers about this Venus Legacy Facts Report: 
Venus Legacy is said to be an update to the Venus Freeze, "using the same components of radiofrequency and magnetism." This device is indicated for treatment of facial rhytides in addition to the body issue of cellulite.  This Venus Legacy Facts Report will be limited to body indications and will not discuss facial treatments.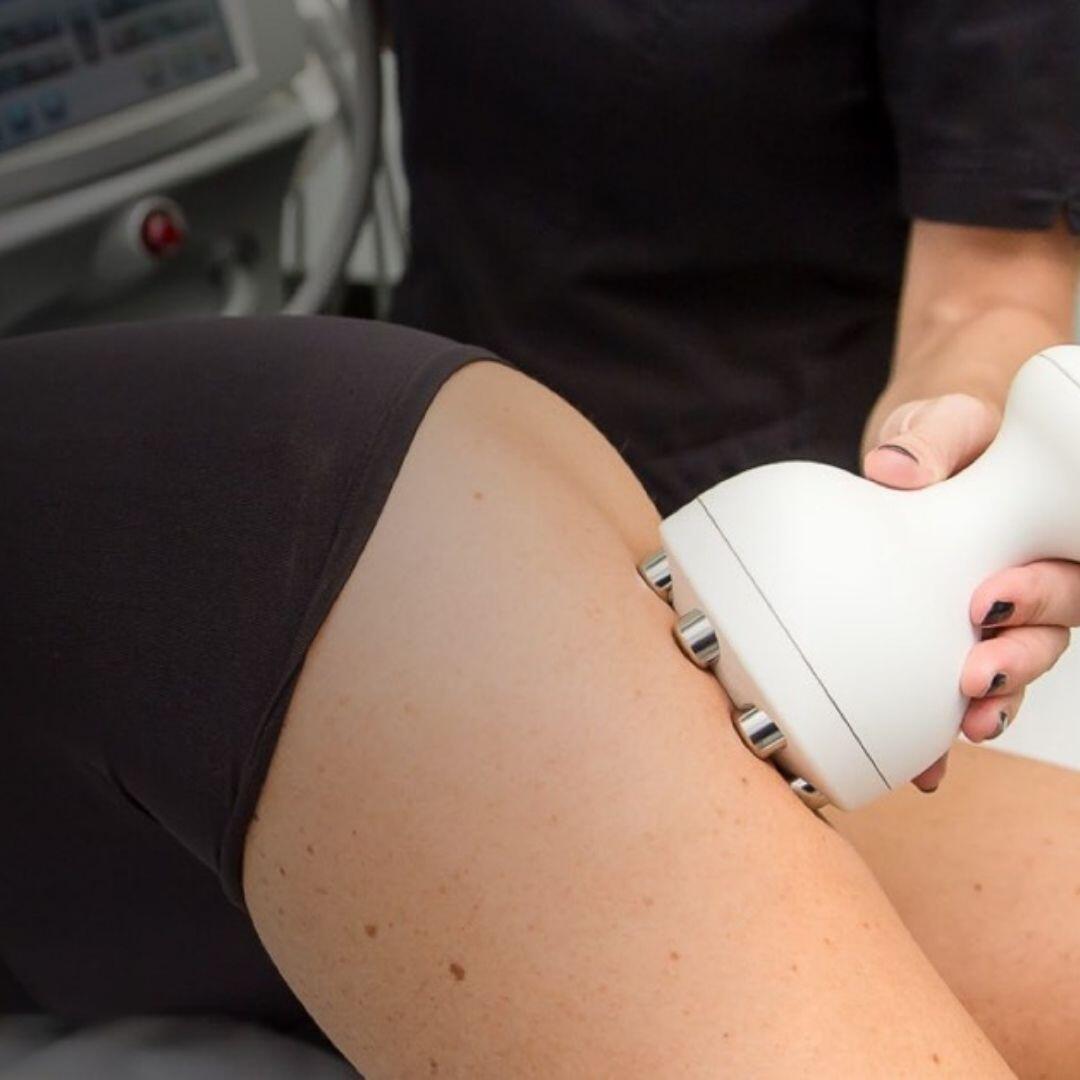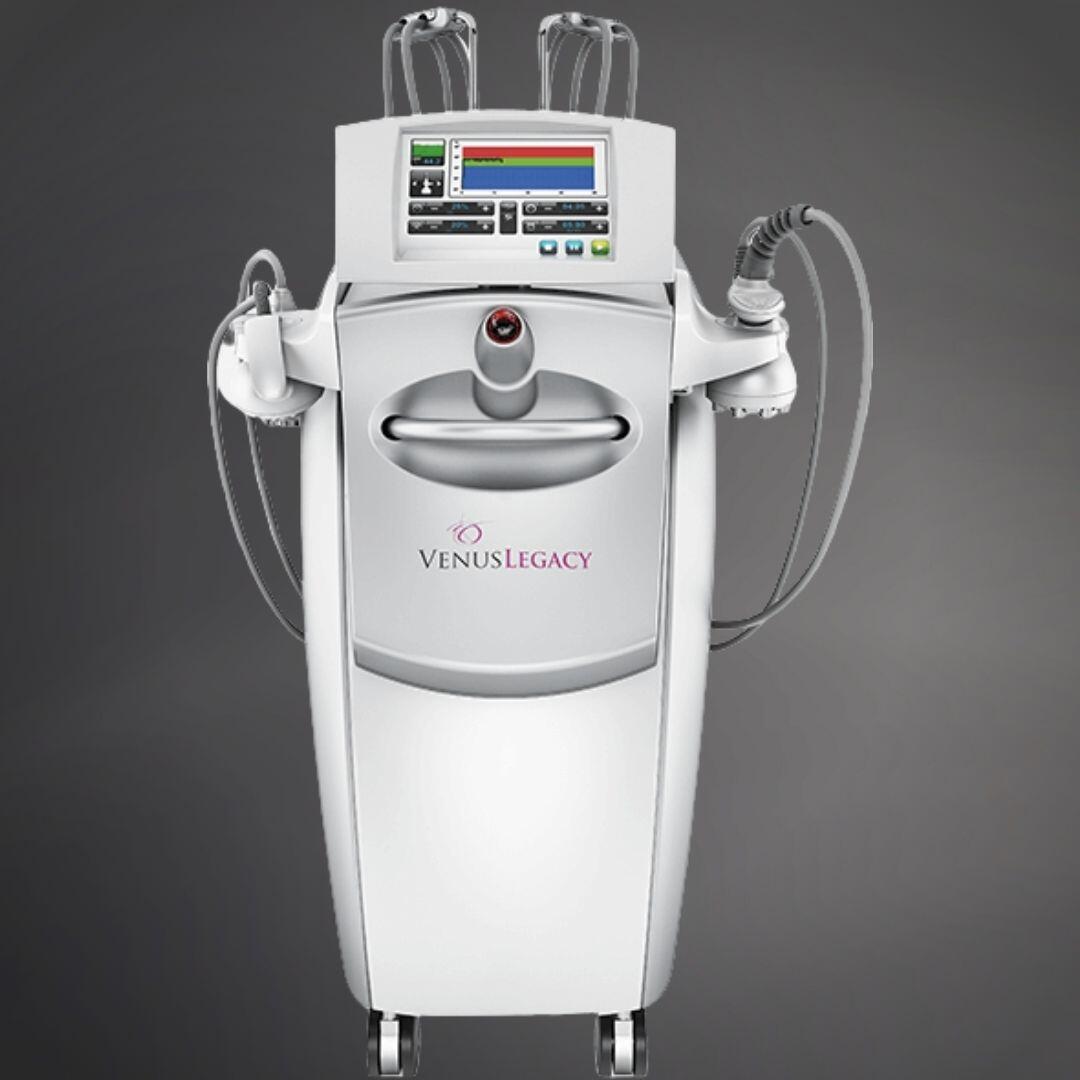 Powered by proprietary (MP)² technology, a synergistic combination of multi-polar radio frequency (RF) and pulsed electro magnetic fields (PEMF).  And VariPulse technology.
Two 4D applicators (one small and one large) come equipped with RF and PEMF energy to stimulate fat breakdown and induce cellulite reduction.
The two 4D applicators also come equipped with VariPulse technology which increases blood circulation, stimulates lymphatic drainage, and enhances the lipolytic effect of RF energy and provides for deeper penetration, up to 4.5 cm.
The device comes equipped with two additional applicators for facial indications.
Yes, for temporary reduction in the appearance of cellulite with the 4D applicators.
Fat destruction or fat cell breakdown
Clearance appears to extend to cellulite anywhere on the body
**cleared for treatment as per manufacturer's Venus Legacy facts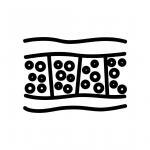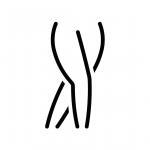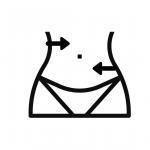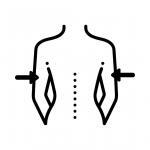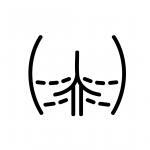 A typical treatment session takes between 15 - 30 minutes.
What should the patient expect during treatment
The patient will lay down for treatment. The applicator will feel warm and the treated  area will be heated as high as is comfortable for the patient.  When VariPulse is employed, the patient will feel a light suction.  Both the heat and suction can be adjusted to ensure patient comfort.
6 - 8 treatments per area.
Treatment visit frequency
Treatments are usually scheduled one week apart.
No downtime. Treated areas may feel warm and appear flushed for about 2 hours post treatment.
When to resume normal activities
The patient can return to her normal routine right away.
When will results be seen
Results from treatments are cumulative and the patient will continue to see improvement up to 3 - 4 months after the final treatment session.
How long will results last
These Venus Legacy facts were not located on the manufacturer website(s) or video(s).
Marketing message for consumers/prospective patients
Effectively resolves challenging face and body aesthetic needs, such as Body Contouring, Cellulite Reduction, Skin Tightening, Wrinkle Reduction
Learn more Venus Legacy facts
More Venus Legacy facts in this YouTube video
*Information contained in this Venus Legacy Report was taken exclusively from the manufacturer's product website(s) and video(s), for the purpose of serving as a resource material for aesthetic professionals. It is not intended to promote, criticize or otherwise comment on the device, and does not reflect the opinion(s) of the Body Contouring Academy.