6 forms you must include in your body contouring client record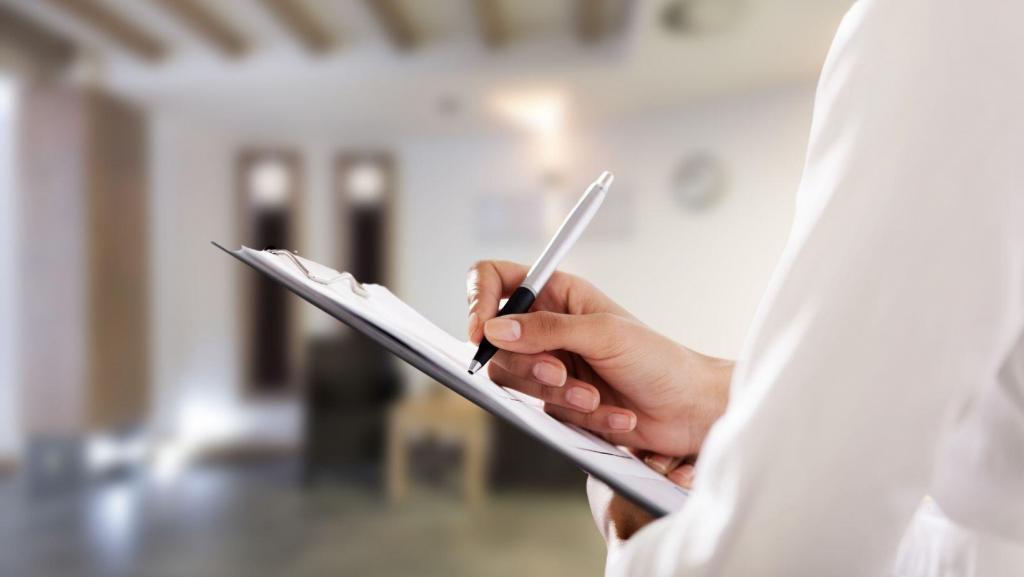 Operating a body contouring business requires you to collect and record certain health information from your clients, and to document their treatments and the other care you provide, pretty much like what's done in a doctor's office.  And though you may not be running a medical practice, you should abide by the same standards and follow the same rules regarding documentation of care and protection of health privacy.  At a minimum, your body contouring client record, whether it's paper or electronic, must include these six forms.
Medical and Personal History form
General Consent form
HIPAA Privacy Notice form
Progress Notes form
Treatment forms
Consent forms
In this article you'll learn these things
Your body contouring client records should tell your client's stories
What is Intake Paperwork?
What Intake forms do you need?
Medical and Personal History form
General Consent form  FREE DOWNLOAD!
HIPAA Privacy Notice form
What are Continuity of Care forms?
Progress Notes form
General Documentation Guidelines checklist
Treatment forms – essential elements checklist
Consent forms – must-have statements
Introduction:  Your body contouring client record should 'tell your client's story'
You are a body contouring provider because you love helping people. And proper data collection and documentation helps your clients.  A proper body contouring client record tells your client's full story – who she is, why she came in, what her goals are, what the plan of care is, what has she done so far, how it's been going…information critical to ensuring a high quality of care, good results, and a satisfied client.
Intake Paperwork
Intake Paperwork is comprised of the information and forms you should gather from your client before you deliver any care.  Intake paperwork for the body contouring client includes these three forms:
Medical and Personal History form
General Consent form
HIPAA Privacy Notices form
1. Medical and Personal History form
Your client chart should include the client's demographic and identification information as well as the client's medical history.  These two types of information are easy to combine into one single form, the Medical and Personal History form.
First, identification information is the information that helps identify the client, such as name, date of birth, etc.  We recommend you also collect contact information, such as email, phone number and address.  And asking the client for her referral source within this section provides essential marketing data for your business.
Second, medical history information includes allergies, past treatments, current and past diagnoses, current medications, and medical & surgical history.
Finally, your client must sign and date the form.
But it's not a form to be done only initially or annually, it's critical to update the medical history information at each visit.
Want to learn how to conduct the perfect medical history… plus get a FREE downloadable Medical and Personal History form?  Click here!
2. General Consent form
Your Intake Paperwork should include a General Consent form that delineates the office procedures, policies, and actions you will take in delivering your client's care.
We recommend to include the following items (and any other items you feel are appropriate for your body contouring business) in your General Consent form.
Explanation of how you establish care
Your client's agreement to disclose her complete medical information
Your assurance of confidentiality of the client's information
Client's consent to photography/measurements
Client's consent to email, text, phone communication from your business
Basic product information
Explanation that her consents continue unless withdrawn
Need a General Consent form for your body contouring client record?
Complete the form below to get your FREE Consent Form.
3. HIPAA Privacy Notices form
HIPAA, acronym for the Health Insurance Portability and Accountability Act, requires health care providers to protect the privacy of their patient's health information.
There are numerous requirements under the law, but our focus in this article is on the requirement for you, the body contouring provider, to provide written notice of the Act's privacy protections.  You meet this notice requirement when you provide your client with the HIPAA Privacy Notices form, and she reads it and signs it.
The Act requires the language in the form to meet very specific elements.  You can find Model HIPAA Privacy Notice forms to use in your body contouring business on the HHS website.
Continuity of Care forms 
Continuity of Care forms connect the dots between the other forms. Without looking at any other form, the Progress Notes form should provide a brief, not detailed, chronological recital of the client's care.  Details are not needed in the form because the details of the client's care are contained in the other forms within the body contouring client record.
4. Progress Notes form
The Progress Notes form should be a simple form with lines for dated notes.  The Progress Notes should be a chronological snapshot of what has transpired with the client.
General Documentation Guidelines
Handwritten notes must be clear and readable
Do not squeeze in words or comments
Draw a horizontal line to the end of the line at the end of finished notes
Always enter the date of each entry
Always sign each entry and if you're signature is not legible, print your name beside your signature
Never add to a previous entry.  Instead, add a late entry by writing the current date, and writing "late entry"
Do not use abbreviations unless they are standard medical abbreviations
Use only a blue or black ink pen.  Do not use pencil or any other color of ink
Strikethrough errors with a single line, then initial.  Do not use whiteout or completely blackout the note
5. Treatment forms
You should document each treatment you perform on a Treatment form customized to capture all of the appropriate details for the particular technology and/or machine.  In other words, you should use a different Treatment form for Vacuum Therapy treatments than you do for Electromagnetic Muscle Stimulation (EMS) treatments, and so on.
Treatment Form Elements for the body contouring client record
Essential
Client Name
Date of Service
Main concern
Protocol Name
Area Treated
Treatment Number
Treatment Time
Committed to a series?
Return appointment
Home care
Comments
Technician Signature
Technology or machine dependent
Mode
Energy Level
Suction time
Release time
Post treatment massage
Setting
Intensity
Etc
6. Treatment Consent forms
A signed written consent form provides proof that you gave your client the information about the risks and benefits of the treatment she is undergoing…and that she has agreed to move forward with the treatment.  It's an essential component of your body contouring client record and you should not perform a treatment without first obtaining it.
Consent Form Checklist
___What the treatment is used for
___Risks and discomforts
___Benefits
___A statement that there are alternatives to undergoing treatment
___A statement that she has read and understands the form
___The client's signature
___The date it was signed
___A legible witness signature
Do your body contouring client records contain these forms and meet these elements?  If not, use the information, checklists and forms provided in the article to make your body contouring client records complete.
If you'd like to learn more about body contouring client records in the body contouring business, visit www.bodycontouringacademy.