Are you legally using images on your body contouring website and social media accounts?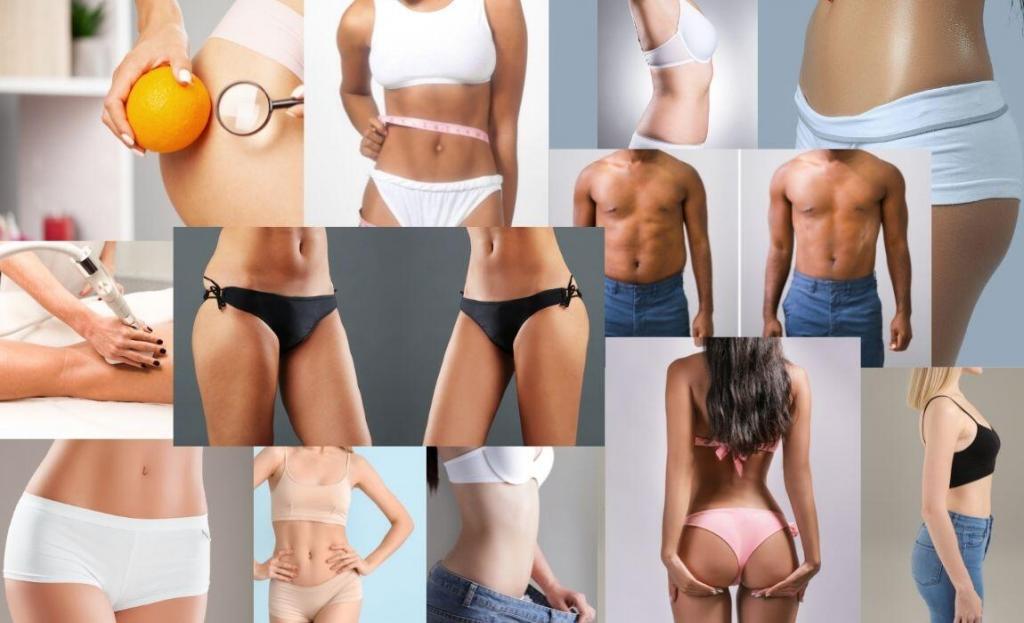 Disclaimer:  This article is for informational purposes only and is not intended to be legal advice.
Are you legally using images on your body contouring website and social media posts and ads?  If you post images that aren't yours on your website or social media sites, you could be committing copyright infringement, for which you can incur lawsuits and stiff penalties.
In this article, we'll
Reveal a case study in which an aesthetic provider was recently sued for copyright infringement
Fill you in on what you need to know about copyrights
Give you the details about copyright infringement
Show you how you can find and use effective images for your website, social media sites, and marketing efforts…all the while avoiding legal troubles
The importance of using images
As a body contouring business owner, you need to use images.  Images are a critical component of your marketing efforts and your social media sites and website.
Images help your customers retain the content you create, 10% without an image versus 65% with an image.
And it's proven that articles with images get 94% more views.
Not to mention the emotions evoked by images.
But you must make sure you are staying within the boundaries of the law and legally using images.
What is a copyright?
Copyright is a United States federal law that protects original works of authorship.
 A work of authorship includes written, artistic, musical, literary, dramatic, and other types of works.
Its purpose is to encourage and protect creative works.
How are copyrights created and how do you know if the work is copyrighted?
Copyrights are created simply by the act of 'creating,' whether it's a photograph, music, coding, images, etc.
There's no special paperwork or legal action required to legally create a copyright.  It's an automatic right.
And the creative work is granted copyright protection even when the author does not use the copyright symbol – the 'circle C' ©.
The bottom line is you must assume all creative works are protected by copyright.
Take a look at what can happen when you are not legally using images and commit a copyright infringement.
Industry News
A Case Study: Not legally using images
Copyright Infringement Lawsuit – Aesthetics Practice
A plastic surgeon was taken to court this year.  A lawsuit was filed in March 2022 against a plastic surgeon for allegedly using copyrighted photos/images on his website without permission and without paying royalties.
The case was filed in the Eastern District of New York by photographer Stephen Yang against Zuckerman Plastic Surgery.
The photographer earns his living taking photos and selling them to various publications such as Getty and the New York Post.  He alleges that Dr. Zuckerman's use of his photo called "Mother-Daughter" violates his copyright and harms his ability to make a living.  He further asserts that the photo is published on Dr. Zuckerman's website at several places (1) without permission, (2) with the photographer's credit removed, and (3) with no royalties paid.
The amount of monetary damages the photographer is seeking from Dr. Zuckerman for not legally using images…is not yet known.
But…take a look at the amount of damages he can seek.
Copyright Infringement Penalties
Copyright penalties for not legally using images can be stiff.  According to Hutcherson law, 
For an Unintentional Infringement, the infringer will usually pay a penalty between $750 and $30,000 per work
For a Willful Infringement, the infringer could be responsible for damages up to $150,000 per work infringed
How to protect yourself from committing a copyright infringement
Use your own photos/images
Show your clients being treated or visiting your business
Display your best before and after photos
Purchase commercial stock photos/images for use
Do not 'lift' or use photos/images from social media, websites or other media articles without permission from the author
What are Stock Photos?
A stock photo or image is a photograph or other visual content for which you can buy a license for commercial use.
What can you use Stock Photos for?
When you purchase the license to use stock photos, you can use them for your website, marketing materials, and social media sites.
How much do Stock Photos cost?
Most stock photo firms make some stock photos free for use, but in most cases you will need more than the free stock photos.  You will need to pay for stock photos.
It's usually more economical to purchase a stock photo subscription plan, rather than to purchase individual photos.
Stock Photo Sites
Most stock photo experts recommend one of the following companies (in no particular order).
We've had positive experiences with Shutterstock and with Canva for our businesses.
Shutterstock
Plans start at $29/month
Canva
Free plan available & Paid plans start at $12.99/month
iStock
Plans start at $29/month
Adobe Stock
Plans start at $29/month
In Summary
When in doubt, assume it's copyrighted
Don't use images without appropriate permission, plus payment if required
Visit www.bodycontouringacademy, for more information about growing a profitable body contouring business.