5 reasons to use video testimonials to grow your medical spa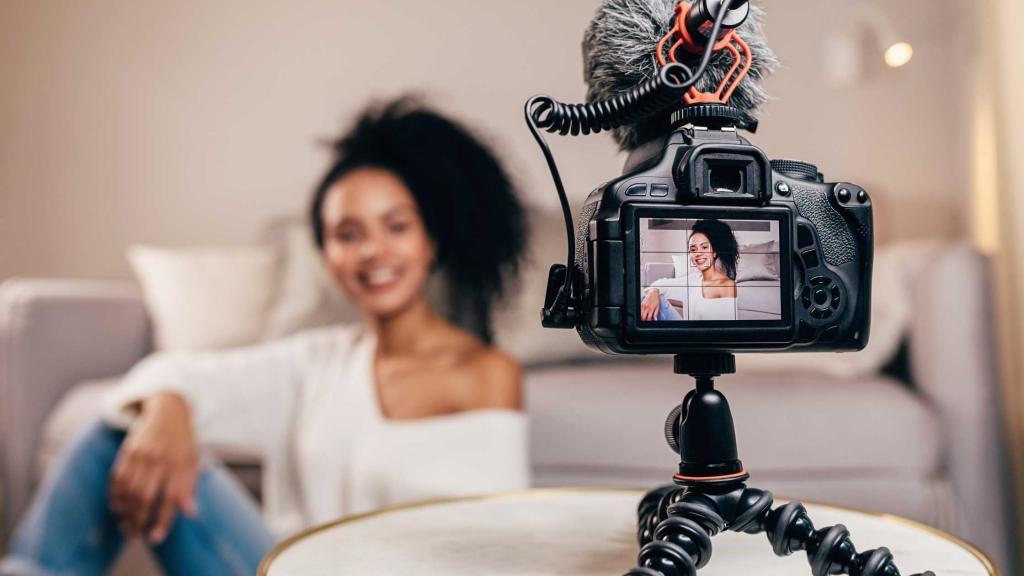 Do you use video testimonials to grow your medical spa?  If you don't, you should start now.
The most believable and convincing messages don't come from what we say.  Instead, the most persuasive messages come from the words of our satisfied customers.  Nothing trumps actually hearing a patient's heartfelt delight with the transformation we gave them and/or the experience they enjoyed with being a part of our business family, especially in the aesthetics industry.
Potential patients need to know we can solve their problem.  That's why we use our websites, our USP, and our marketing tactics to tell them about the ways we can.
But that's not all they want.  They want to know we can deliver the solution better than anyone else.  And video testimonials do just that.
Don't misunderstand.  Our aesthetic businesses need all types of third party opinions, including reviews and written testimonials on multiple sites, and on social media.  Each makes a massive impact on our future sales and success.  It's just that video testimonials come with commanding persuasive powers that no other type of third party opinion offers.
Does your team find it difficult to ask your patients to do a video testimonial?
The follow up appointment is the perfect time to ask.  We have proven tips for you!
Look for the

FREE downloadable Protocol with scripts pdf

below.
Use video testimonials to grow your medical spa in these 5 powerful ways
I. To create an emotional connection with patients 
Video testimonials provide a high level of credibility, beating out any other marketing tool.  A video message from our patient conveys an authentic emotion that the written word simply cannot.
When our patient delivers her message through a video, our prospective patients not only hear the facts, but see the authentic emotion in our patient's face…and as a result, our prospective patients form an emotional connection.  That emotional connection is not only with our patient, but also with us and our med spa.  And that emotional connection builds an immediate trust in us and our aesthetic business.
II. To develop trust in your aesthetic business and your brand
People do business with businesses they know, like, and trust.  If patients don't know us, they can't like us.  If patients don't like us, they can't trust us.  Video testimonials seem to miraculously propel us all the way through know & like part of the process, and directly to trust.  They provide the proof our prospective patients need to bypass any doubt.
Studies have shown this fact to be true even when the patient has not ever heard of our medical spa or our brand.
III. To Maximize the Use of Inexpensive, High-Powered Marketing
Personally, we love it when we find a tool to grow our medical spa that's not only highly effective, but also very inexpensive.  We have that tool in video testimonials!  We create them in house with something we already have and know how to use – our smartphones.
We use an abundance of video testimonials on our medical spa website.  
IV. To Allow Patients to 'Brag' and Share their Success
Patients who've realized the transformation of their dreams love to share their success.  They are proud of what they've accomplished.  And patients who've grown to feel like a beloved member of our 'med spa family' want to help us.  For all aesthetic businesses, these patients are our greatest fans.
These patients are not only willing to provide a video testimonial; they want to provide a video testimonial.  These patients are our truest brand advocates; their messages ring loudly and sincerely.
We all have these patients.  So let yours help you.  And use video testimonials to grow your medical spa.
These clients are not only willing to, but want to provide a video testimonial.  These clients are our truest brand advocates; their messages ring loudly and sincerely.
V. To convert more sales – take a look at these numbers!
You can't argue with the numbers.  Years of statistics from multiple marketing firms consistently show it.  These findings tell you to use video testimonials to grow your medical spa.
Download your FREE Patient Video Testimonial Protocol with Scripts
Start using it NOW at your follow up appointments!
Use video testimonials to grow your medical spa
It's their testimonial, but it's YOUR STORY
Video testimonials tell a story about you, your aesthetic business, your brand.
Each patient tells a story about how you helped solve her unique problem, helped her find happiness and satisfaction, and helped her reach a goal.
As prospective patients watch, they imagine how your product will solve their problem, make them happy, and achieve their goal.
If you have questions or would like to learn more about making patient video testimonials, let us know at info@BodyContouringAcademy.com.
Want to learn more about growing your aesthetic business?  Visit www.BodyContouringAcademy.com.