Cynosure launches Cynosure Experience Centre, a state-of-the-art collaborative workspace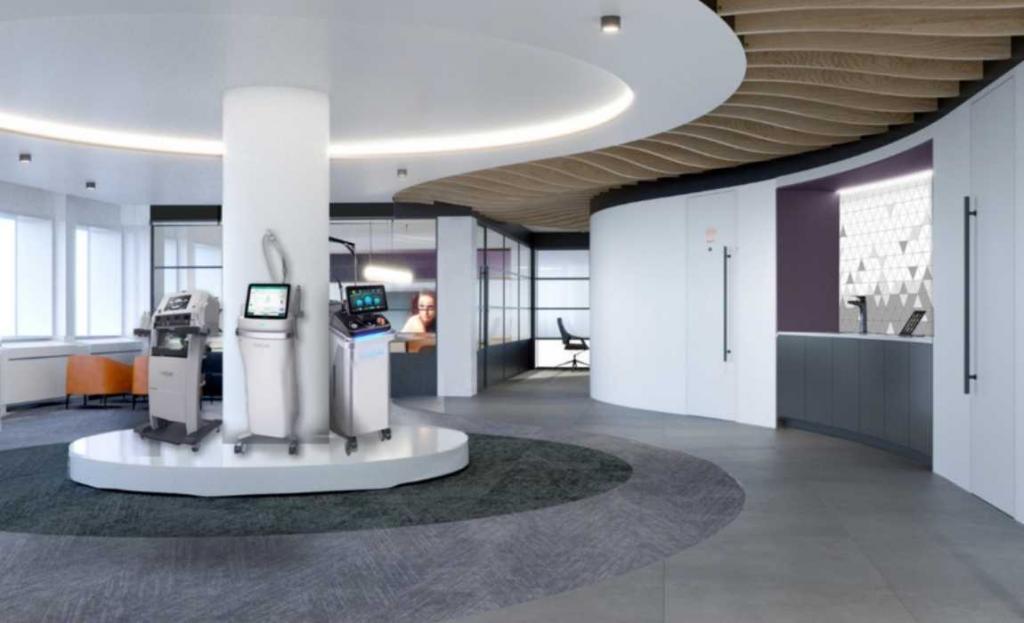 Cynosure announced the grand opening of its new 5000 square foot Cynosure Experience Centre in London.  Complete with new research and training facilities, treatment demonstration rooms, and operational commercial spaces, the Centre will serve as a collaborative workspace for its customers, partners, and employees across the world.  
The multifunctional workspace will showcase Cynosure's leading aesthetic device portfolio, including its industry-leading body contouring devices, SculpSure, TempSure with FlexSure, and StimSure.  
The Cynosure Experience Centre will also reveal behind-the-scenes looks at new patented technologies, as well as serve as a training facility and clinical research hub to develop new treatment protocols.
Says Sandi Peterson, Clayton, Dublilier & Rice Operating Partner and Chairman of the Board of Cynosure, "We're confident that the new state-of-the-art facility and collaborative environment <of the Cynosure Experience Centre> will not only help providers deliver the best possible patient outcomes, but also ignite new levels of purpose and passion in the beauty aesthetics industry."  
Read more at PRNewswire.