How to manage bad online reviews in your body contouring business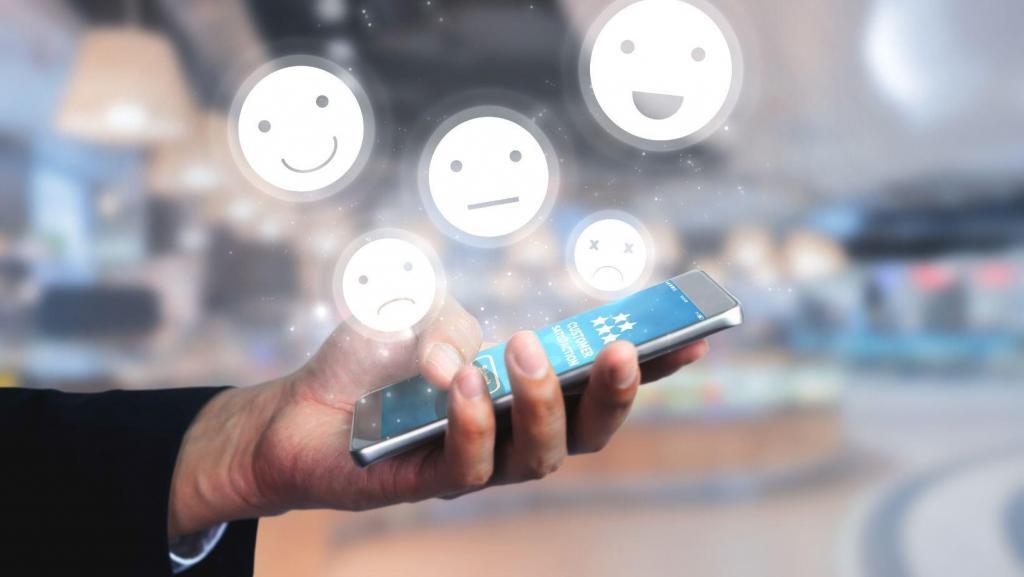 As small business owners, our business feels like an extension of ourselves.  We take pride in our work and it hurts when we get criticism…like a bad review.  And it's hard not to take bad reviews personally.  When you do take them personally, your natural tendency may be to respond inappropriately.  But don't get angry, don't feel hurt, and certainly don't ignore them!  Follow this advice instead.  Here's how to manage bad online reviews in your body contouring business.
In this article, you will learn
Online review statistics and facts
Why clients leave bad online reviews and how to avoid them
How NOT to manage bad online reviews
How to manage bad online reviews appropriately
How to remove bad google reviews
What you can learn from bad online reviews
Online review statistics and facts
Nearly nine out of ten (89%) consumers consult reviews before considering a purchase from your business
The catch with a perfect review score is that consumers do not trust 100% good reviews.  Consumers are turned off and will not trust your business if they suspect fraudulent reviews, such as fake reviews or the censoring of negative reviews
79% of consumers say they trust online reviews as much as personal recommendations
Google is the most popular online review platform.  60%+ of consumers use it to read reviews
Most consumers read multiple reviews.  Four is the average number of reviews the people read before trusting or not trusting your business
Customers expect businesses to respond to their online reviews quickly…within a week…but we recommend sooner than that
Why do customers leave bad online reviews?
It doesn't come as a surprise that most people leave bad online reviews because they're unhappy with an aspect of your business.  And it's important to take a step back to analyze this, because by understanding why your clients leave bad online reviews, you can also understand how to prevent them.
True, there are always those people who are never satisfied and complain about everything, but generally speaking, clients leave bad online reviews because they are not happy and feel it's their only recourse.
There are ways to avoid bad online reviews…
How to avoid bad online reviews
1 Be responsive when complaints are voiced
Work to resolve problems, issues, conflicts and complaints real time…immediately when they are voiced.
The opportunity for conflict resolution may arise while they are in your business or at a later time.
A large number of negative reviews could've been prevented with communication.
So get back with your clients quickly, especially when they seem unhappy or confused.
2 Put a system in place to give your clients the opportunity to voice any issues immediately after their service
You system could include

the front desk following a script asking how their service was
a scripted email sent immediately upon the client's departure asking them to rate their service and report any concerns, and
a follow-up phone call the day after the service.

If you can resolve any confusion, disappointment or dissatisfaction immediately, your client should not feel the need to leave a negative online review.
3 Be polite, courteous and accommodating
Think about basic psychology.  It's a lot harder to write a scathing online review about someone who has been extremely nice to us.
So even when you're not feeling the love for or from a particular client (some are harder than others!), be courteous, helpful and kind.
How NOT to manage bad online reviews
Do not ignore a bad review
Do not get defensive with your response
Do not engage in an online battle of words
Do not attempt to resolve the complaint online
How to manage bad online reviews appropriately
Even if your business delivers exceptional service and does its best to go above and beyond, your business will get a negative review at some point.
But you can take comfort in the fact that the rare negative review may work to your advantage because research shows that prospects are skeptical of businesses with 100% glowing reviews.
So…what is the best way to manage bad online reviews?
Here's the strategy we use:
Respond Quickly
…but not too quickly.  You'll need to take a deep breath first.  Take time to process what the review says.  Then carefully consider your response.
Wait until that initial adrenaline rush and heart racing has subsided before you craft a careful response and hit the send button.
But you don't want to wait too long before you get your response made and posted.
Acknowledge the Complaint
The first step in resolving a customer complaint is to 'believe' the customer.  That's the cornerstone of managing an unhappy client, whether she is still at your business or if you are managing a bad online review.
Even if you do not believe that your client's concerns are legitimate, you need to acknowledge what she is saying.  For example, "We understand you felt that you didn't get the inch loss you expected." "We are sorry for and appreciate you sharing your concerns."
PRO TIP:  We utilize the BLAST Technique for conflict resolution at our medical spa, for real time issues and for post services conflict.  The mnemonic stands for Believe, Listen, Apologize, Satisfy and Thank.
Want to learn more about how to apply the BLAST Technique in your business?
Listen to our podcast,
How to use the BLAST Blueprint to Diffuse Unhappy Patients and leave them Feeling Heard and Appreciated
Apologize
You should always apologize.  Even when you don't feel like your business was in the wrong.  You can offer an apology for the way your negative reviewer is feeling, one that is not an admission of guilt.  Here's an example, "We are very sorry you are disappointed in the amount of inches you lost."
We've been there.  We understand it's difficult to apologize to a disagreeable client who is being unreasonable or who has been rude to your team or is using the review as an attempt to get something from you.  But it makes you the bigger person and look like the professional to prospects evaluating your reviews and your business.
Suggest to Take the Discussion Offline
Avoid any back-and-forth online.  Most of the time, your acknowledgement and apology is enough to diffuse the situation.  Your next step should be to contact the client by phone, text or email.  When you take it offline, you can deal with your client directly to resolve the complaint.
Take Action to Resolve the Complaint
It's best to get your client back into your business.  Sit down with her.  Thank her for bringing her concerns to your attention and giving you a chance to make her happy.
Then try to make her happy.  Do NOT ask her what you can do to make her happy.  And do NOT offer a refund.
Instead, suggest two choices for resolution.
For example, if her complaint is that she did not lose the amount of inches she wanted, you could make these two offers:
We could do another cavitation treatment at 50% off regular price…or
We could give you two infrared sauna and vibration therapy sessions at no charge to assist your lymphatic system in eliminating the fat from your treatments
And ask her, "Which would you like?"
If she balks at your two offers, consider offering one cavitation treatment at no charge.
How to remove bad google reviews
Okay, now is the time we are going to address what's probably been on your mind.  The fact that some bad online reviews are not even from your customers.
We're talking about fraudulent reviews posted to harm your business' reputation.  It happens.  It has happened to us at our medical spa.
You should take steps to remove it.  Since the majority of reviews are on your Google My Business page, follow these steps.
Flag it for Google to review
Contact Google Support if Google doesn't take action to remove the review after you flagged it
Contact happy clients who have not yet left reviews, and ask for reviews.  Do not ever consider hiring a company to leave fake reviews.  And do not ask friends and family to leave reviews.
What you can learn from bad online reviews
You can learn from the feedback provided in bad reviews.  View them as a way to evaluate your business.
True, a single bad experience may be an aberration, but when it happens more than once, you have a pattern.  And it may be time for you to listen to what those reviewers are telling you and take action.
The best business owners use negative feedback as a tool to improve service.
Taking action in response to your bad online reviews is something you should include in your online responses too.  If it is appropriate, you could say, "Based on your feedback we have made changes to our business."  This not only shows your unhappy client that you have taken her complaints seriously, but it also shows your prospects that you care about your clients and their satisfaction.