Why now is the best time to start a mobile body sculpting business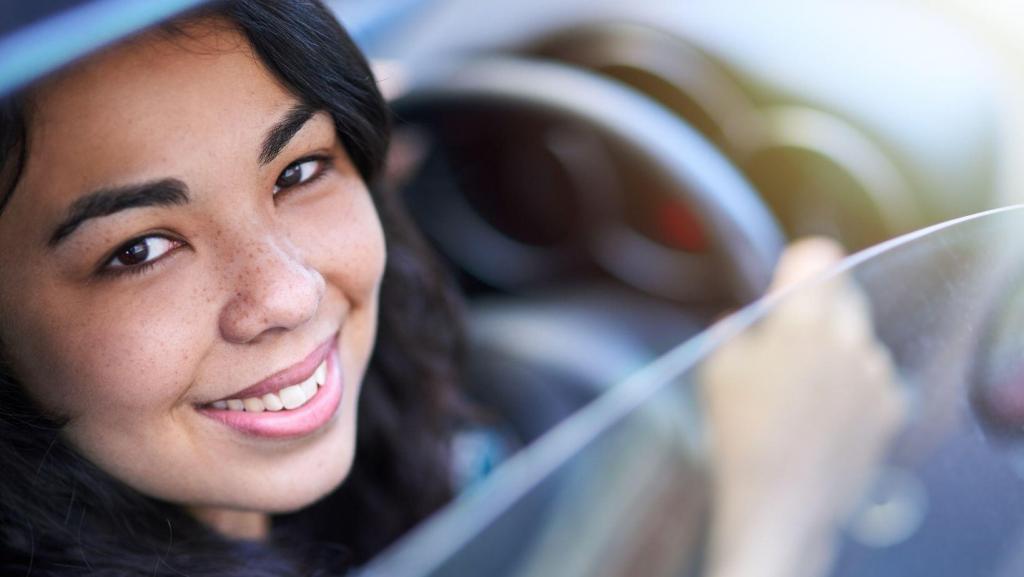 If you've been sitting on the idea of opening your own body sculpting business, then it's time to go for it  – make 2023 the year!  Why not set up a mobile body sculpting business?  It's the least expensive, and lowest risk of any of the body sculpting business models.  And because of the changes brought about by the recent pandemic, the demand for 'delivered services' has grown exponentially.
Welcome to the first of a three part blog series showing you how to set up your first body sculpting studio so you can start your new body contouring business!
In our series, we'll discuss three body sculpting business models
Mobile body sculpting business
We'll discuss the benefits of each of these three choices
We'll tell you how to prepare for each of these three options
And…we'll give you a FREE body sculpting business guide for each model so you can feel confident you're getting it right!
In today's article, we explore the Mobile Body Sculpting Business
Mobile Body Sculpting Business
The big shift to remote has brought a high demand for mobile services, including body sculpting treatments
We've changed due to COVID19.  As a society, we've seen a shift to working remotely, doctor visits via telehealth, online learning, getting groceries and food delivered, and a boom in e-commerce buying. These changes persist today. So it's no surprise that mobile body sculpting is in high demand.  Clients are not only open to it, they are requesting the delivery of body sculpting services straight to the comfort, convenience, and safety of their own home.
And the mobile model has some definite advantages for the body contouring professional.
Will you answer the demand and start a mobile body sculpting business?
Benefits of a Mobile Body Sculpting Business
1. Low start-up costs
As noted in the ultimate guide to the best body contouring courses, low cost of entry is one of the biggest advantages of starting a career in body contouring and the mobile model has the lowest startup overhead of all the models.  With a mobile body sculpting business, you don't have to sign a lease contract for a space you can't afford.  This is a big deal when you're just starting out.  While you're building up a new practice, you may not have enough client fees to cover rent and utilities, much less having money left over for your salary…and that may have been holding you back.  No such worries with a mobile model.
2. Flexible schedule with more freedom
If you like your freedom and enjoy flexibility, a mobile model may be a good choice.  You can schedule as many or as few clients as you like.  And if you want to work exclusively during business hours, you can schedule your clients during those hours.  But if you prefer after hours or weekend appointments, you can do that too.  You are not restricted to 'posted office hours' and you can set your own schedule.
3. You can charge more for services
With a mobile body sculpting business, you have the ability to charge more even as you're spending less.  You can make more money working fewer hours because you can charge a premium.   Call it a 'convenience premium,' because of the time and travel it requires, and the convenience it affords for clients.
4. Low overhead
The low overhead for a mobile body sculpting business is attractive for new and veteran body contouring professionals alike.  Though you have to pay for gas and automobile maintenance, the ongoing savings from rent and utilities can be significant.  And without a physical location, you can easily scale up or down as it fits your circumstances.
How to prepare for a mobile body sculpting business
The advantages of a mobile model are clear.  But before you go all-in, take these steps.
1. Comfort, safety, collecting fees
The mobile body sculpting business requires an adaptable personality.  And you should also be a little on the adventurous side because you never know what to expect when you go to a new client's home.
One concern is the environment and your comfort in performing treatments.  Will the home be spacious or cramped, messy or tidy, quiet or noisy?  You may want to include questions about the room your client plans to use in your intake paperwork.
Are you good with directions?  You will need to find the home and locate parking.
The other concern is the client herself.  You will need to (1) weed out clients who are not serious, (2) make sure you collect for services, and (3) protect yourself from bad characters.
Make sure to get a full name, phone number, email address and credit card information upon booking.
 Either charge a non-refundable deposit (example: $50) that will be credited towards payment for services – or – collect payment in full up-front at the time of booking, and make it non-refundable if inadequate cancellation notice is given.
And require intake paperwork to be completed and submitted to you prior to the appointment.
PRO TIP:  Travel with less!  Get certified and start your body sculpting business with one machine that has the ability to treat multiple body concerns.  Take a look at our Body Contouring 6 in1 Masterclass where you can get certified in fat cavitation, radiofrequency (RF) skin tightening, vacuum/LED, and Lipo Laser.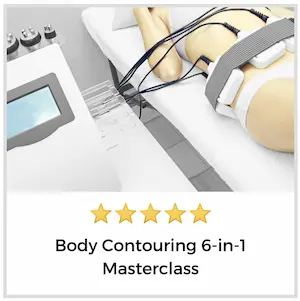 Learn more about the Body Contouring 6 in 1 Masterclass 
2. Environment and supplies
Be prepared and ready to go at all times.  In a mobile body sculpting business you will need to bring all of your equipment with you.  This includes your treatment table, machine(s), and any supplies you may need.  We recommend two other items: a bag on wheels to pack all of your supplies – and – a portable utility cart on which to place your machine(s) and supplies while in the client's home.
---
Are you looking for a good 6in1 Cavitation Machine?  We can help!
Heres a 6in1 Cavitation Machine like the ones we use in our medical spa!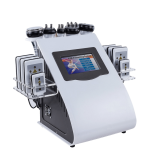 See what's available on Amazon!
We are amazon associates, so if you click on a link that is a qualified purchase, we may earn a small fee.  It comes as no extra cost to you and we only recommend products based on our experience and/or use.
---
You can find the complete list of recommended mobile body sculpting business supplies included within our FREE downloadable Mobile Body Sculpting Business Guide for the mobile body sculpting business model below.
3. Scheduling appointments
Both home-based and leased space body sculpting business models allow you to book clients back to back.  Not so for the mobile body sculpting business.  You need to allow time for travel and setup.  Make sure to adjust your schedule to allow enough buffer time and travel time in between appointments.
4. Setting your fees
You should charge more for mobile body sculpting services, but be deliberate in how you set your rates.  Set your treatment rate with a 'convenience markup,' and either charge a flat fee that includes a markup to cover travel, time and parking – or – charge a flat $10, $15, $25 (your decision on the amount) additional travel charge depending on the distance, time and inconvenience.  Either way, be sure to keep a log of your travel mileage, because you can use it as a tax deduction.
Is the mobile body sculpting business model for you?
Consumer demand for non-invasive body contouring has been growing rapidly for many years.   And due to a demand for 'delivered services' brought about by the pandemic's stay-at-home mentality, the mobile model has emerged as a very viable business model.
Get your FREE Mobile Body Sculpting Business Guide now!
Complete the form below to get the Guide delivered straight to your email inbox.
Stay tuned for part two of our series…the Home Based Body Sculpting Business Model!
Visit the blog section of our website to read them all.