The key to aesthetics business profitability is knowing your numbers and following the money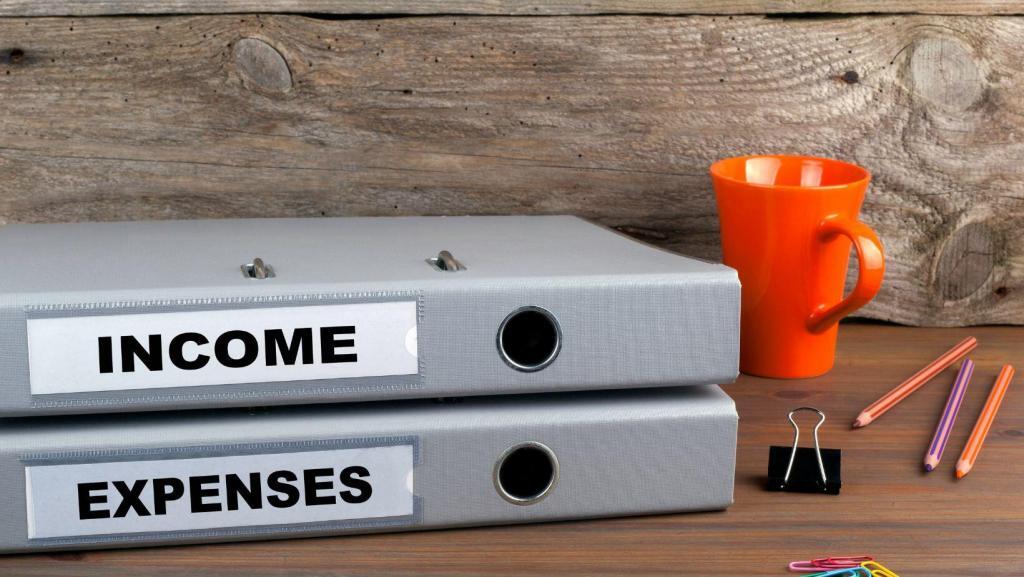 It's possible to bring a lot of revenue into your aesthetics business…without ever turning a profit. That can happen when you don't know your numbers.  We understand.  You're busy running your business, managing your team, doing consultations and maybe even performing treatments, and there's little time left for numbers.  But knowing your numbers is key to your aesthetics business profitability.  So you need to find the time.  And in this article, we show you how.  We reveal the numbers you need to know and we show you time-saving processes you can use to track those numbers…and follow the money.
What does knowing your numbers do for your business?
Most aesthetics business owners consider themselves 'people people, not number people.'  And though it's true you have to understand people to succeed, business is really all about numbers.
No one knows your business better than you, right?  So…how much better do you think your business would do if you knew your numbers?
Start here!
With the prerequisites to the knowing your numbers and following the money processes
Uncover and break down these numbers first.  See what knowing your numbers can do for your aesthetics business profitability.
Identify which services are bringing in the most profit

Measure the profit margins on each service and evaluate the strengths of the treatments with the top profit margins and the weaknesses of the treatments with lower profit margins.
Take action where there's room for improvement in profitability of services.
Pinpoint the profitable services in which you should be focusing your time and marketing budget.
Zero in on which expenses may not be paying off and identify where to target that money instead

Run (and evaluate) financial reports to evaluate expenses.
Question when expenses are higher than planned or desired and make adjustments moving forward.
Determine how much your business revenue needs to earn to break even…and how much it needs to reach profitability

Set goals for the kind of sales you need to make to break even
Set goals for the amount of sales you need to make a profit
By going through the foregoing exercises, you will increase your profits simply by applying what you learn from the numbers

When you are on top of your numbers and keep your numbers in check, you will reduce your expenses and spend smartly.
You will also focus your efforts and your budget towards your high profit services.
These actions alone will increase your profits.
3 overarching steps are key to knowing your numbers and following the money
Before we break down the steps in the processes you can use, take a look at the overarching 3-step process you must apply to all that you do.  
These 3 steps are key to aesthetics business profitability
Identifying and understanding your numbers
Setting up processes to track and follow those numbers
Then regularly (review at least monthly) making decisions based on those numbers
We know it's not just numbers that are hard.  Running an aesthetics business is hard.
How would you like support, answers & expert aesthetics business advice every week?Learn more about Aesthetics Business Coaching here 
Knowing your Numbers and Following the Money Process
for the busy aesthetics business owner
I
Follow your successes first.  Then follow the money.
The first step to aesthetic business profitability is to get a good overview as to where your money comes from.
Identify and define your successes
Generate a report from your POS or CRM system to answer these questions.
Who are your clients?
What treatment(s) did they have done?
How much money did they spend?
What was their referral source?
What is their age, i.e. their generation?
What is their zip code?
Follow the money
Objective:  Find more clients like these, i.e. zip code, age, referral source.  They've already proven a good target market for your business.
II
Identify the treatment(s) that bring(s) the most revenue to your business.
Then follow the money.
Revenue by Treatment
You must make decisions based on solid numbers.
Put the numbers together manually if you don't have an automated system or pull reports within your CRM or POS system.
You need to know your Revenue by Treatment.
For example, when you calculate revenues by treatment, you might find out that even though you spent a fortune on advertising for hydro facials, the majority of your revenue comes from cryo slimming.   That's really good to know because now you know you need to shift things.  You will want to shift advertising dollars away from hydro facials and to cry slimming.
When taking action, don't forget to factor in the profitability of the treatments!
III
Where are your clients coming from?  Pinpoint your top Referral Sources.  Then follow the money.
Another report you need to pull is the Revenue by Referral Source report.
It tells you how your new clients hearing about you.
Words of caution regarding Referral Source
We find that many providers and business owners often get the referral source wrong.  That's because when clients are asked where they heard about the business, most clients say 'google' or 'the internet.'  But that's not specific enough.  Problem is most businesses are not digging deep enough.  For example, your new client says she heard about your business on 'the internet.'  During a conversation, you find out that she saw your television commercial and then looked your business up on the internet.
Another issue is The Rule of 7.  Most marketing experts agree that it takes seven exposures to your business for a prospect to buy, so it's likely your new client has seen you in more than one marketing channel before she contacts your business.  It's up to you to determine which referral source to apply.
Be cognizant of these difficulties.  It's very important for you to know exactly where your business/customers are coming from.
IV
Track your business with key performance indicators (KPI's)
and
Involve your team
Then follow the money.
KPI's
You can't forget your key performance indicators when you're working to increase your aesthetic business profitability.
Key performance indicators (KPI's) are all about tracking behavior.
KPI's are the roadmaps to your business goals, the 'how you're going to reach your goals.'
Manage with metrics
Assign weekly metrics to each team member.  Be cautious not to overwhelm – just give them a few that they are responsible for.
Start with your lead for Aesthetics business profitability
Assign this weekly task to the person responsible for fielding leads, either your phone team or receptionist or front desk, etc.
Use a spreadsheet like google sheets or an excel file
Record the number of calls
Treatment(s) of interest
Total time talked
Number of consults scheduled
Number of treatments scheduled
Objections to scheduling
Referral sources
Lead Follow up
This weekly task should be assigned to the person responsible for lead follow up, lead nurturing or lead management.
List the various marketing channels you use and the number of leads you have received for each.
Then of those leads, document the number of those leads that actually booked for an appointment.
Then of those who booked, how many came in for the consultation.
Record how many leads you are still following and how many weeks you have followed them
We'd all like to convert more of our leads to consultations.  If you'd like to learn how to convert more leads into appointments, check out our article, A 7-figure med spa's secrets to turn leads into appointments. 
Consultation
This example can be used for your consultant
For those who came in for the consult, how many booked and came in for a treatment
Number of treatment appointments booked
Number of no shows for consultation
Number of follow ups made to clients who did not buy or book
Objections to purchase
Total revenue collected
Treatment Specialist (Esthetician, MA, Nurse, etc)
Your treatment specialists will use this
Record the type of treatment
Of those who came in for a treatment, how many booked again
How many completed the treatment series
Of those who completed a series, how many came in for their follow up visit
How many of those follow up clients were really happy and loving their results
How many were not happy and what action was taken
Number of clients interested in other or more treatments
How much collected in service sales
How much collected in retail sales
Follow Up Appointments
When a client has had treatments and is happy, you don't want to just let them go.
A team member must be assigned to make calls to get patients back in for their follow up appointments, make sure clients are returning for follow up appointments, and if not, why.
You want to make sure you are capitalizing on the rewards of happy clients, as well as identifying these clients and resolving the issue.
Number of follow up calls to get the clients in
Number of clients who declined to come in and reasons why
Number of times the conflict resolution protocol was needed
Number of before/after photos posted to website
Number of reviews collected
Number of video testimonials posted
Number of appointments for a service
Meetings with Metrics
Pull all the metrics together and discuss the findings at monthly team meetings.  Your team members will be collecting weekly data, so if time allows, you may want to hold weekly meetings.
At the meetings, each team member attending is accountable for their own key metrics.  This bonds the team to the common goal of collecting numbers and recording the data to drive profitability for the business.
Aesthetics business profitability
You can see you don't have to be 'good at math' to know your business numbers.  You simply need to collect, review, evaluate, act upon, and continuously follow the data.
When you know your business numbers, you make the best decisions, avoid unnecessary surprises, and have peace of mind knowing you are on track to reaching your goal of maximizing your aesthetic business profitability.
Visit www.bodycontouringacademy.com for more information about how to grow your aesthetics business.