You can't build a great body contouring business unless you hire the right people (& fire the wrong ones)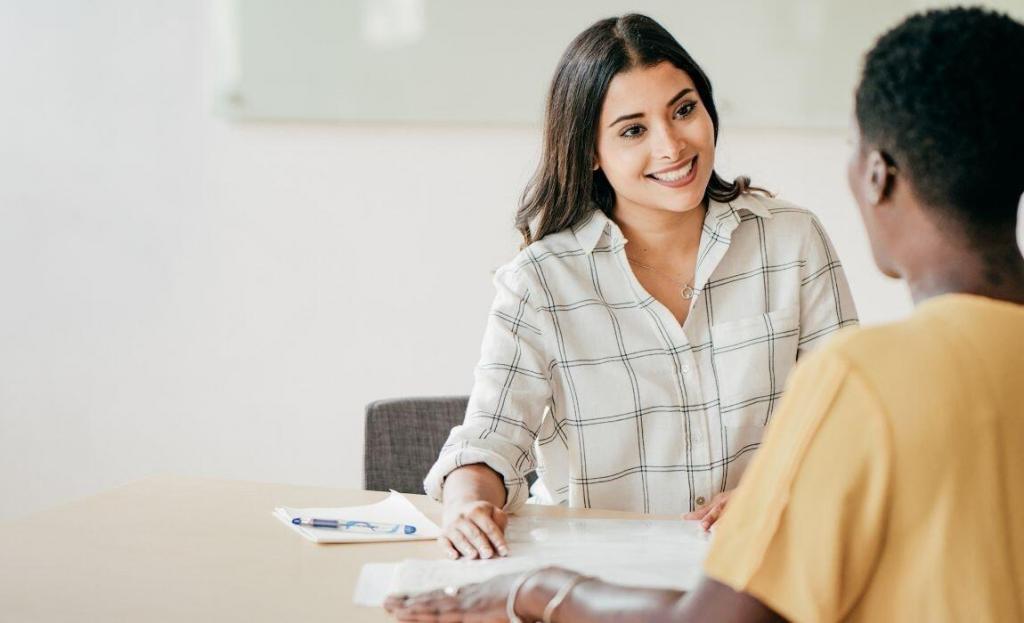 As Jim Collins taught us in his book Good to Great, the secret to building a great body contouring business starts with your team. When you have the right people on your team, they are self-motivated and want to build something great.  Conversely, if you have the wrong people, it doesn't really matter what else you do.  You won't be able to build something great.  And recognizing that good is the enemy of great, what kind of body contouring business do you want?  Follow the critical steps in this article and learn how to hire the right people and get rid of the wrong people…and build a great body contouring business.
Hiring and firing
The key to assembling a winning team is hiring the right people and firing the wrong people.  And the mantra is 'hire slow and fire fast.'  Sounds harsh, but we'll explain later.
Follow these critical steps when hiring and firing to build a great body contouring business
Is she the right person for your team or wrong person for your team?  Consider each of these steps for potential new team members…and use them to assess your current team members.
Step 1 to hire the right people and build a great body contouring business
Your team members must buy-in to your core values
Core values are those deeply ingrained principles that guide all of your business' actions
The right people for your team must buy-in to your business' core values.  Not just your new team members.  This includes making the decision to keep your current team members.  Have each of your current team members bought into your core values?
Why is this buy-in to your core values so important?
Your core values should serve as your business' guiding principles.
Applying your core values allows you to attract and retain like-minded people to your business
It also weeds out people who don't fit or don't want to grow with your business
This is important because people who don't embrace your values will hurt your entire team…and your business
Let's take a look at this in action
At our medical spa, one of our core values is our promise to patients that they can rely on the same, exceptional patient experience, without deviation, at every visit.  So to deliver the same exceptional experience every time without deviation, our team members follow scripts, protocols, and systems…and do not deviate.  This does not work for those people who place a high value on their uniqueness or cannot see or do not agree with our rationale.  These people don't share that particular core value with us.  We would not hire them, and we would fire them if they were already a member of our team.
Step 2 to hire the right people and build a great body contouring business
Hire for attitude and personality over experience
Skills, treatments, and theory can be learned.  But people cannot change their innate attitudes or their personalities.
Personality Traits to look for
Your body contouring business needs people who like to help people
Warm, friendly, genuine, engaged, eager, and energetic
Observe for attitudes
A positive attitude is mandatory
A good attitude is necessary to acquire any new skill
Look out for these attitudinal deficits:

lack of coachability
low level of emotional intelligence
poor motivation
Experience often comes with bad habits
It can be tempting to hire someone you think you can "put into action" soon to lessen the time you work short handed
But bad habits formed at previous jobs don't die easily
Be prepared for a period of "unlearning" to adapt to your business protocols
Sometimes teaching someone the way you do things 'from scratch' saves time in the long run
Expand your horizons
Consider applicants who come from outside of the industry
Don't draw too many constraints and limitations when looking, like limiting your prospects to being a licensed esthetician or to someone who knows how to work your particular POS system, etc.
Let's take a look at this in action
At our medical spa, we were looking to hire a new team member for our "Floor position."  In a nutshell, our Floor position required the team member to greet and welcome patients, escort the patients to our Rejuvenation Bar, offer them a Puretini, run the infrared sauna, back up the Front Desk, and make warm, helpful conversation with patients.  And during these conversations and duties, the Floor position must have the ability to competently answer questions.  This position required full working knowledge of non-invasive body contouring.
We had an applicant for this position who had no body contouring experience, and no experience in the aesthetics industry either.  Her experience was in retail clothing.  We liked what we saw on her resume and in her cover letter, and granted her an interview.  She shared our passions, core values, and work ethic.  She had a warm, helpful personality; her smile came easily and naturally, and she was eager.
She accepted the job with our assignment to learn all that we required her to learn about body contouring as soon as possible.  That was five years ago; she has flourished professionally, having grown to serve many roles in the medical spa.  She is now the Medical Spa Manager.  Success story!
Step 3 to hire the right people and build a great body contouring business
When in doubt, don't hire and keep looking
When you're short staffed and feeling desperate, do not be tempted to hire the wrong people.
It's better for you, your team and your business to work short staffed, than to bring the wrong people on board.
Options for when you're tempted to hire, but just not sure
Go with your gut.  Your instincts always mean something.
Consider a trial first.  Offer the opportunity to come on board for a day, a few days or a week.  This gives you the opportunity to assess for the right fit, right person, and it gives your applicant the same opportunity.
Let's take a look at this in action
Like any business owner, we have felt desperate to fill positions on several occasions at our medical spa.  In times of having found no one who felt just right, we've used the 'trial hire.'  In fact, we've used a trial hire multiple times, but we've never made a permanent hire from it.
And…there was a time we felt so desperate that we didn't follow our own system, went against our guts, and skipped the trial hire.  As you might guess, this hire turned out to be a disaster.  Bad for our team, bad for our patients, and bad for our business.  We never repeated this mistake.
Step 4  Fire the wrong people to build a great body contouring business
Wrong people on your team must go…and quickly
Trust your instincts and act quickly
Like we said before, we know 'fire fast' sounds harsh, but when you know you need to make a change in your team, there's no reason not to take action right away.  Even when it's more like you think you need to fire someone, but you don't know for sure…you need to take action because it's your instinct talking to you, but your mind is afraid of working short staffed.  Your purest instincts are always right. 
It's likely that too much time has already gone by
By the time you start feeling a person (new hire or established employee) is not the right person, you may already be several weeks too late.  Too late to save your other team members from weeks of struggling with this person.  Too late for too many of your clients to feel 'something is off' with your business.  And too late for serious effects on your business' financial performance.
Unfair to your 'right' people
When you don't have the right person, that person will pull everyone else on the team down.  To quote Jim Collins again, "Letting the wrong people hang around is unfair to all the right people, as they inevitably find themselves compensating for the inadequacies of the wrong people.  Worse, it can drive away strong people.  Strong performers are intrinsically motivated by performance, and when they see their efforts impeded by carrying the extra weight, they eventually become frustrated."
Leaders must be stalwart
And you don't want to be perceived as a softie, as someone who doesn't put conviction and action behind her values.  As business owners and leaders, we all make mistakes.  You must face the fact you made the wrong decision and act on it.
Let's take a look at this in action
We have a long history of firing fast at our medical spa, but here's our biggest lesson from the one time we did not fire fast.  We hired someone who had been an acquaintance of one of us (body contouring business owners).  She trained quickly and patients liked her, but she was always resistant to complying with our protocols. She did not share our core values. Counseling did not improve the situation and days went on with problems until she failed to show up for work.  We should have terminated her immediately upon knowing she did not share our core values.  Her continued employment upset our team, damaged our business, and for a short time diminished our effectiveness as leaders.
What's your Onboarding Process?
So you have a new hire.  There are many steps that follow hiring the right people.  How do you onboard your new team members?  We show you how to onboard in this article, How to on-board new spa or medical spa employees.
Visit www.bodycontouringacademy.com to learn more about building and growing a profitable body contouring business.