How to on-board new spa or medical spa employees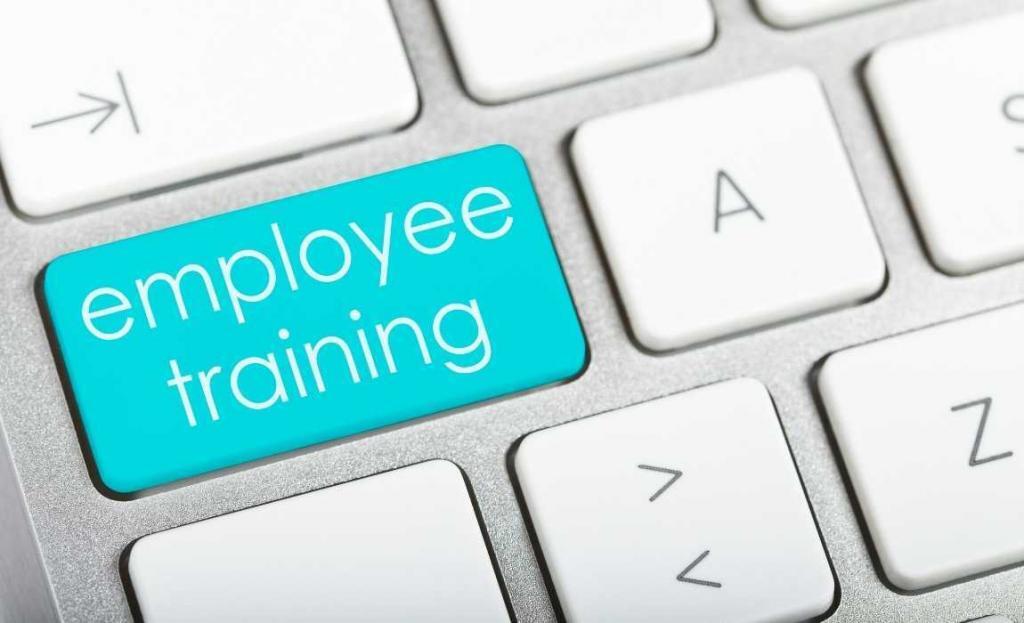 How you on-board new spa or medical spa employees can make or break your new relationships – and possibly your business. When it comes to adding a team member, after all the time and energy you spend in recruiting, interviewing, and hiring – next comes on-boarding and training.
No matter the new employee's role – esthetician, nurse, receptionist – how you onboard new spa employees is the key factor in your employee's job satisfaction, performance, and retention. Not to mention the cost of training a new employee makes them a significant investment.
Did you know that a 2017 Gallup poll found that 88% of employees thought their employer did a poor job at on-boarding?
We know how jam-packed each day is for a spa owner or manager. It's easy for a new employee's start to be rushed. But the right start can be pivotal to your business success.
How do you on-board new spa or medical spa employees when you're so short on time?
Develop a well planned, carefully thought out On-boarding Process.
Everything must be reduced to writing.
If it's not written, it cannot be followed – or supervised.
Make those first 1-3 months count!
On-boarding is not just about training estheticians to do procedures or receptionists how to answer the phones.
Include all the key training categories in your On-boarding Process when you onboard new spa employees.
Key On-boarding Categories
1. Clinical Skills
Start with a 'leader mentor'
To on-board new spa or medical spa employees, start with them observing the spa owner, manager or lead employee in consultations and treatments. She should be observing how they engage with the clients, answer questions, educate, and recommend treatments and products.
Use written material
Protocols, contraindications, pre and post treatment instructions, and administrative steps for each procedure should be covered initially and thoroughly by the spa owner, spa manager or lead employee. These instructions should be reinforced by current employees during the shadowing process.
Job descriptions and expectations
Outline the knowledge, training, and performance indicators that each new employee needs to carry out her job duties, i.e. RN, Esthetician, Massage Therapist, Receptionist, etc.
Use digital products for consistency and efficiency
An ideal method to use to onboard new spa employees is to employ digital products, such as digital courses, videos, and third-party vendor tools. This type of training is perfect for reinforcing consistency and requires none of your time or your employee's time!
Check out our digital courses at BodyContouringAcadmey.com/online-courses
2. Business Knowledge
Business brand, vision, values, and commitment to the client
To represent your spa (or medspa), your new employee must understand your spa's brand, values, principles, and direction. When you on-board new spa or medical spa employees regarding knowledge of your business, the spa owner or manager should explain the vision, values, and mission of the business. You should also discuss your commitment to the client and the client experience, and the 'why's' of what you do.
This should all be reduced to writing and each of your current employees should reinforce during their time with the new employee.
3. Operations
Shadow, shadow, shadow
Your new hires may have decades of experience, but they don't know your business, how you do things, and what makes your business unique. Schedule ample times to shadow your current employees.
Provide exposure to all aspects of the spa or medspa
Provide a variety of exposure and experiences – different team members and different areas of the business. In addition to a more thorough understanding of the integral functions of your spa, this also allows all the employees to get to know one another and understand the value each brings to the business.
4. Client Interaction and Customer Service
Communication and customer service protocols
Your spa (or medspa) should have written protocol directing how to greet clients, how to address issues with the clients, how to communicate with clients in general, etc. The more specific your direction, the more consistent your customer service and the higher the quality of client interaction you will attain.
Observation of current staff
Your new employee should observe how current staff interacts with clients.
Observation of new employee
Observe your new employee interacting with staff and with clients. Assess her communication style and determine her specific needs. Does she show interest in others? Does she ask open-ended questions? Does she educate? Does she recommend treatments and products effectively and appropriately?
5. Marketing and Sales
When you onboard new spa employees, your on-boarding process must also include
How to encourage clients to try other services or products
How to encourage clients to rebook for the same service
How to encourage clients walking in or telephoning, to schedule
How to ask for client testimonials or reviews
How to up-sell
How to cross sell
How to promote appropriate retail products
How to set a daily business goal for each of these tasks
How to set a daily personal goal for each of these tasks
6. Follow Up
Daily and weekly check ins
Follow up is arguably the most critical component when you on-board new spa or medical spa employees. Assign your new hire an on-boarding mentor at the outset and task that person with daily and weekly check ins. The on-boarding mentor should provide weekly progress reports to the spa manager.
One month assessment
After one month, your spa manager should meet with your new employee to answer any unanswered questions and to gather feedback. We recommend two other actions at this time to make sure your new hire is meeting your spa's on-boarding benchmarks:
interview her mentors about her progress; and
administer a quiz to assess her progress.
Year long process
It takes a full year to on-board new spa or medical spa employees. Think of all the moving parts in your business. You can see why it takes an average of 12 months for new employees to learn their role and to be fully capable of performing all critical functions at a high level.
By executing a well-planned, formal on-boarding process, you will build a top-notch team for your spa.
For more information about how to use body contouring services to grow your spa or medspa, visit www.BodyContouringAcademy.com.