TruSculpt flex+ meets growing consumer demand for muscle toning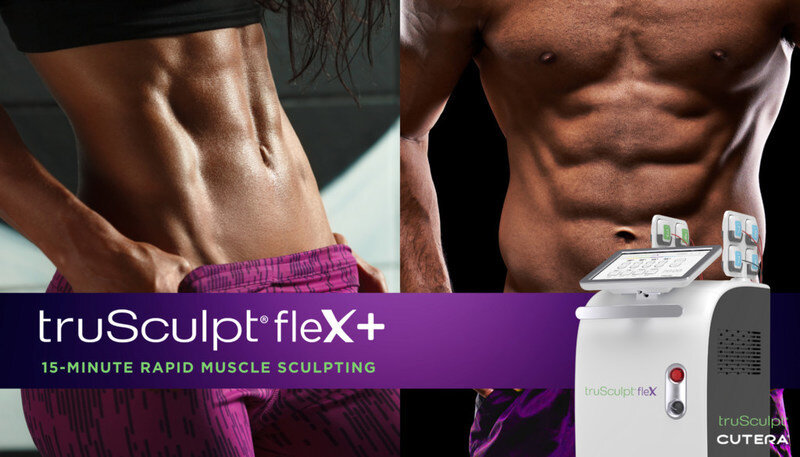 What do you think of a machine with the ability to tone muscles in eight different areas simultaneously, in just one 15-minute treatment?  Sounds nearly too-good-to-be-true, but it's not.  Cutera, a leading manufacturer of laser, light and other energy-based aesthetic devices, is meeting the consumer demand for muscle toning.  The company recently announced the launch of TruSculpt flex+, which firms, sculpts, and tones the largest treatment area in the body sculpting industry.
Consumer demand for muscle toning has been off the charts in recent times.  And with body sculpting treatments projected to spike even higher in 2022, TruSculpt flex+ certainly meets that demand.
Treatments with the TruSculpt flex+ are personalized to meet the client's fitness level, shape and goals.  Beverly Hills plastic surgeon, Dr. Arash Moradzadeh says, "Cutera's ability to pack a 15-minute muscle stimulation workout that gives equal results to a 45-minute is astonishing."
The 15-minute TruSculpt flex+ treatment emits low levels of energy to achieve deep, full and rapid muscle contractions at a high intensity – is equivalent to doing 54,000 crunches.  That's powerful.
TruSculpt flex+ is marketed and sold to physicians and to medical spas.
What if you have a body sculpting business that is not affiliated with a physician?  And you want to meet the consumer demand for muscle toning?
You have a great option!
We believe consumer demand for muscle toning treatments is here to stay.  What do you think?
Learn how to get Certified and offer muscle toning treatments with EMS technology here. 
Learn more about TruSculpt flex+ in this prnewswire article.