Vacuum Therapy: 4-in-1 Solution for your Aesthetic Clients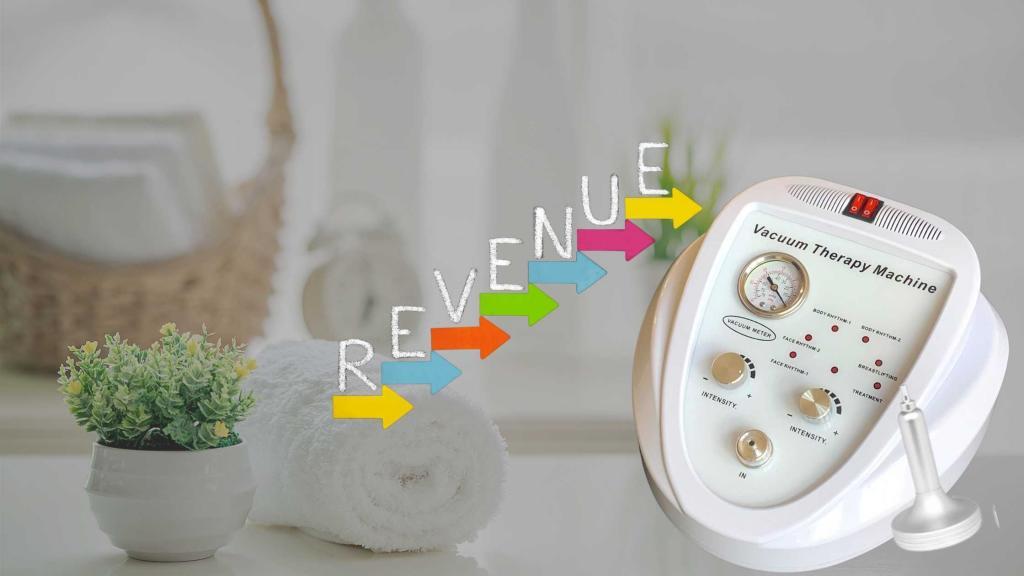 Attention: Estheticians, Massage Therapist, Salon and Spa Owners!  
Do your clients complain about lumps, dimples, excess fat, deflated bums, and cellulite?
If so, it's time to learn about – and consider offering – Vacuum Therapy treatments!
Discover why Vacuum Therapy can be the perfect start to building your dream aesthetic business. 
(This article does not discuss the Non-Invasive Brazilian Butt Lift.  
Vacuum Therapy is also a great treatment to enhance and lift the buttocks.  
More to come on the Non-Invasive Brazilian Butt Lift in the near future.)
Vacuum Therapy In a Nutshell
Vacuum Therapy = 2 in 1.  Combines two therapies in one treatment. 
Vacuum Therapy =  1 for 4.  Just one device for four treatments.
Vacuum Therapy =  4 Proven Solutions for:
Unwanted Fat

Cellulite 

Detoxification

Butt Lift & Enhancement
_______________________________________________________________________
Your clients will love Vacuum Therapy! 
BENEFITS of VACUUM THERAPY
Contouring (reduced fat deposits)

Smoothing (cellulite reduction)

Slimming (total body detox)  

Detoxification (lymphatic assist)

Firming & Toning (improved collagen & elastin)

Lifting (enhance buttocks)
How much can I charge for a Vacuum Therapy treatment?
We recommend you charge between $75 – $175 per treatment.  And depending upon the severity of each client's issue and her goals, we recommend a series of 4-12 weekly or bi-weekly treatments.   As with any aesthetic treatment, maintenance is needed,  We recommend a custom-tailored maintenance schedule after the initial series is complete.
The amount you charge depends on a number of factors such as the area of the country, the size of the city, the competition, the effectiveness of your marketing, etc.  
Such versatility with so many benefits!!  
How does it solve so many problems?
NEGATIVE PRESSURE + CUPPING = VACUUM THERAPY  
A vacuum therapy machine is a non-medical device that employs safe + proven medically-based negative pressure technology to improve circulatory flow and detoxification. 
PLUS
 Ancient Therapy of Cupping
In addition to negative pressure technology, the vacuum therapy device offers the delivery of negative pressure with various cupping apparatus.  Use of these cups allows the technician to combine the ancient therapy of cupping with the vacuum's negative pressure technology to supercharge results. 
Can aesthetic professionals use this technology safely and will it work for my clients?
Yes!  Vacuum Therapy Technology for Aesthetic Professionals = Safe + Effective  
We owned and operated spas for fifteen years and we offered Vacuum Therapy treatments.  Though our spas were also staffed with physicians and licensed nurses for medical treatments, it was our Estheticians who performed (& were Specialists in) the Vacuum Therapy treatments.   Our Co-Director, Shannon, is an Esthetician and together with our Treatment Specialist Estheticians, she, our physicians, and Kay, RN, developed and refined our proven protocol and techniques.  In addition to Massage Therapists, Nurses, and trained Spa Personnel are also qualified – and in the perfect position – to follow our protocol, techniques, and instructions and perform Vacuum Therapy and build a profitable body contouring practice.
We've made our clients incredibly happy with Vacuum Therapy for years, and now the good news about what Vacuum Therapy can do has reached consumers and there's a huge increase in demand in the USA, and just about everywhere else in the world!
We love Vacuum Therapy because it's been proven both SAFE + EFFECTIVE with published CLINICAL RESEARCH by medical scientific researchers!
We love research to support what we already know from our clinical application.  And there's plenty of research to prove the benefits of Vacuum Therapy treatments.  If you're a research geek (like us!), check out the 2017 publication of a study showing the therapeutic effects and smoothing and slimming effects of Vacuum Therapy on Cellulite. http://article.sapub.org/10.5923.j.ajmms.20170709.02.html#Sec8
Another study (2016) concluded that women who underwent Vacuum Therapy treatments (abdominal area) plus included aerobic exercise three times a week for 8 weeks lost multiple inches in their waists and measurable fat in their abdomen.   https://www.researchgate.net/publication/303835858_Vacuum_Therapy_Versus_Abdominal_Exercises_on_Abdominal_Obesity
Vacuum Therapy is the perfect start to building your dream aesthetic business with non-invasive body contouring.  
Not many spas offer Vacuum Therapy, so act early and grab the opportunity now!
Want to learn more?   Visit www.BodyContouringAcademy.com or 
email us at info@BodyContouringAcademy.com.