2022 Body Contouring Trends: How to know if a trend is right for your business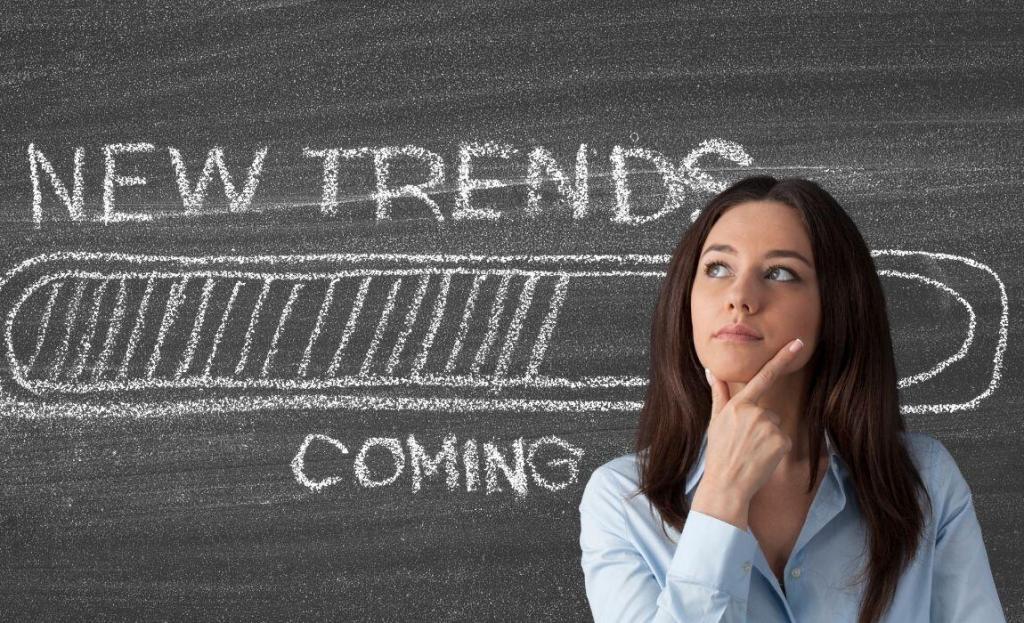 We recently detailed six well-established and ever-popular body contouring technologies with which you can easily build a profitable non-invasive body contouring business.  Today we take a look at the 2022 body contouring trends, as identified by aesthetics industry experts.
Keep in mind that a trend can be something new, but a trend is not necessarily a new product, technology or way of doing things.  A trend is a change in the way consumers think or focus or prioritize their needs…and consequently change or modify their wants and demands.
The 2022 body contouring trends fall into 3 categories
1  A focus on treatments that improve health and wellness: technologies and treatments that improve lymphatic drainage
The dawn of 2022 saw the world coming out of an unimaginable two year life experience.  The social isolation, fear, worry, and stress wreaked havoc on our health, and it shows in our bodies. Consumers not only want to look and feel their best, but they want to do so in a way that improves their health and vitality.
So it's not surprising that we're seeing an awakening in consumer desire for body contouring treatments that provide both of those benefits: sculpt the body holistically and also improve the client's overall health.  We're talking about treatments and technologies that assist in lymphatic drainage.
Simon Mansell, founder of Artemis Distribution, sees what many do not and shares his insight, "the underlying cause of a lot of beauty issues in the body is poor lymphatic drainage."   Increasing blood and lymphatic flow provides multiple benefits.  It leads to a total body slimming, improved collagen production, and an improvement in the client's health and well-being.
Check out these Lymphatic Assist treatments, machines, and technologies
2  Heat-based and Cold-based treatments
Most consumers packed on unwanted pounds during the two years of the pandemic.  As restrictions loosen in 2022, many of those consumers are ready to get rid of the unwanted fat and feel better about themselves.  And they are turning to non-invasive fat reduction treatments using extreme temperatures, cold-based and heat-based technologies.
COLD
Cryolipolysis = destroying fat with freezing temperatures
Coolsculpting reduces fat with freezing temperatures delivered by a static suction applicator.  It's been around a while – since 2010.  We've seen advancements in the comfort of the treatment in recent years with Cryoskin's massage-type application.
Cryolipolysis has been trending for many years, has never lost its popularity, and still trends today.
Learn more about Coolsculpting
HEAT
Laser Lipolysis = destruction of fat with laser energy
Heat-based fat reduction treatments utilize diode laser energy.  Low level energy, LLLT, LED, red light therapy, and 'cold laser' all describe the same technology and utilize laser energy, but do not use high laser temperatures.
In 2015, Sculpsure was introduced as the first heat based non-invasive fat destruction device.  Others have followed and made some improvements, such as Eon with its robotic arm that delivers the laser energy with computer-like precision.
Laser lipolysis has been in high demand since 2015 and is still trending high today.
Get more information about Sculpsure and/or Eon
COMBINATION OF HEAT AND COLD
Contrast Application = fat reduction using combination heat technology and cold technology
In 2018, a contrast application machine was introduced in the US. Cryo T Shock, developed in Italy, delivers a combination of heat and cold temperatures to reduce fat.
3  Combining treatments: addressing more than one concern, customizing outcomes
Consumer demand to solve more than one problem during a single visit is a trend we've seen rising since 2021.  For example, it's not uncommon for clients to complain of both excess fat and loose skin problems.  And they want to solve both of their concerns in one visit.
Body contouring business owners are meeting this demand in one of two ways.  Either by  investing in a device that has the ability to solve more than one problem or delivers multiple technologies – or – by acquiring more than one device to meet the client's multiple needs.
Multiple technology machines/devices
Emsculpt NEO = muscle toning + fat reduction.
6in1 Cavitation machine = cavitation + RF + LED + vacuum.
How to know if one of the 2022 body contouring trends is right for your business
Trends can be lasting or fleeting.
And trends may or may not be right for your body contouring business.
So it's important to carefully evaluate the 2022 body contouring trends for
how the trend fits within your business model (does it make sense to your brand?); and
whether the trend meets the needs of your ideal customers (is this something that will resonate long term?).
Answer these questions to find out if you should incorporate one of the 2022 body contouring trends in your body contouring business
(You can use this process when considering any new service!)
What treatments do you currently offer?
Are your existing treatments profitable?
Do your machines work well and are your clients happy?
Does your team like your current machines?
Have your 'ideal clients' asked about a treatment you do not currently offer? (only your ideal clients; do not consider what others have said)
Are you meeting the needs of your ideal clients?
Do your ideal clients have a new need or needs?
How much competition for the trend treatment in your market?
Does the trend treatment fall squarely within your business brand, your USP?
ANSWER THESE QUESTIONS NEXT IF THE 2022 BODY CONTOURING TRENDS TREATMENT CLEARS THE ABOVE QUESTIONS
How much is the total investment?
Will the trend treatment produce new solutions for your clients and new profits for your business? (be careful when considering equipment that produces the same benefits as your existing machines)
Can your business afford the investment?
Does your business have time to take time out of your schedule to train your team?
How hard will it be to design and implement your marketing plan to introduce and sell the new treatment?
Visit www.bodycontouringacademy.com learn more about starting or growing your body contouring business.