5 Ways to Introduce Body Contouring Services to your Clients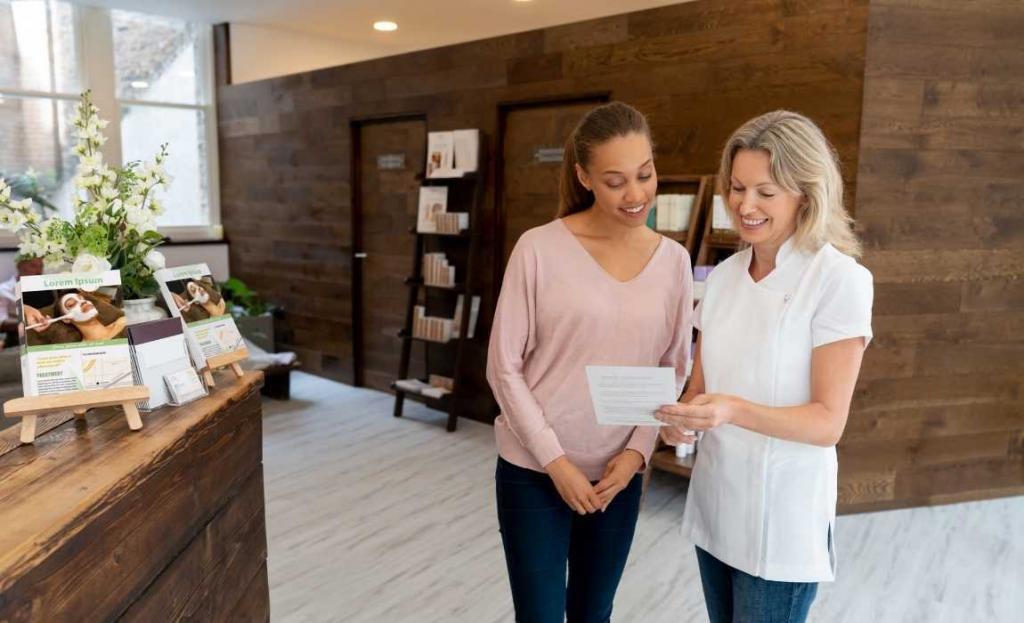 You recognize the need for non-invasive body contouring – and – you clearly see how providing these services for your clients will increase your revenue ten-fold – in addition to solving their problems.  But…do you know how to introduce body contouring services to your existing clients in need?  
Take these action steps.
(Hint:  They all position you as an expert and create trust) 
Positioning as an Expert:  No matter what business you're in, you need to create authority and you do this by becoming an expert in the field, i.e. non-invasive body contouring.
Creating/Building Trust:  You have established a relationship with your clients.  They trust you for their needs.  Since you're expanding to body contouring services, you must show them they can expand their trust in you to include body contouring.
Offer helpful expert information during conversations to introduce body contouring services
Perhaps the most natural and easiest of ways to establish yourself as an expert and establish trust happens naturally during your conversations with existing clients.  
Arm yourself with knowledge NOW, because when your clients express a body concern, i.e. weight gain, unwanted fat, cellulite, flat booty (& they will), they give you the perfect natural opportunity to show your expertise.  You simply educate your client about their concern during your conversation, whether it is weight gain or cellulite or another issue.  Tell them what causes it and what they can do about it – both on their own – and – with services (like Vacuum Therapy) you provide.  
You build trust (& show expertise) by providing your clients with ways to improve their problem on their own even without your services – and – by offering the treatment(s) at your business to assist them with their problem(s).    
Prepare handouts 
Following these conversations with your clients about body concerns, follow-up by offering them a written handout that explains more about their issues or about what you discussed.  You can use blogs you've written, informational write ups about treatments or products, protocol for treatments, or any other written material you've prepared.  It's okay to utilize digital forms of these documents, but nothing beats 'handing a gift' directly into the hands of your client.  
Continue helping your client by sending more helpful information via email after she leaves.  
Publish blogs on your website & share them on social media
Customers want to do business with experts. So…show your clients you are a body contouring expert with blogs.  Position yourself as the body contouring expert in-the-know (Differentiator) and build trust by sharing your knowledge.  Remember the WOW Differentiator we discussed? 
You can both help your clients and curate your publicly perceived authority at the same time with blogs on your website.  
How do you know what to blog about?  
Listen to your client's concerns, i.e. "Can I lose weight with Intermittent Fasting?;" "What can I do to get rid of my Cellulite?;" "I want to trim my waistline;" etc.  Jot them down; the list will go on and on.  
Don't forget to share your blogs on your social media pages.
Send nurturing emails to introduce body contouring services
Nurturing emails are short, non-salesy emails to clients and prospects.  They serve a couple of purposes, (1) to provide helpful information relevant to the client's interests (expert & trust) and (2) to remain 'top of mind,' i.e. they think of you when they're ready to treat.  
These nurturing emails, of absolutely no more than 200 words, give you the opportunity to showcase your knowledge with well-written, informative, relevant content.  
As with any email, it's critical to create catchy subject lines, such as "The #1 Reason your pants are too tight" or "Do this and feel great putting on your swimsuit." 
Acquire the ability & expertise to answer your client's body contouring questions
Acquiring knowledge and gaining expertise, together, form the basis for the action steps in 1-5.   To become an expert in body contouring, just as in any field, you must first gain knowledge and then apply that knowledge.  
Learn two ways.  
Learn from those who've earned the designation as 'expert.'  They've learned so much already, so shortcut your way to expertise and learn from their experience and knowledge. Read their books and blogs, take their courses, listen to their podcasts, ask them questions directly, study their actions, let them coach you, etc.; and 
Learn from your own experience.  At the Body Contouring Academy, we teach from our experience; we show you what we know works and what does not.  In other words, you benefit from our knowledge and experience – our successes and mistakes. 
Find out what you must know (and do) to start a successful body contouring business, check out:
If you would like to learn more, visit www.BodyContouringAcademy.com.