How to use your 'brand' to attract more body contouring clients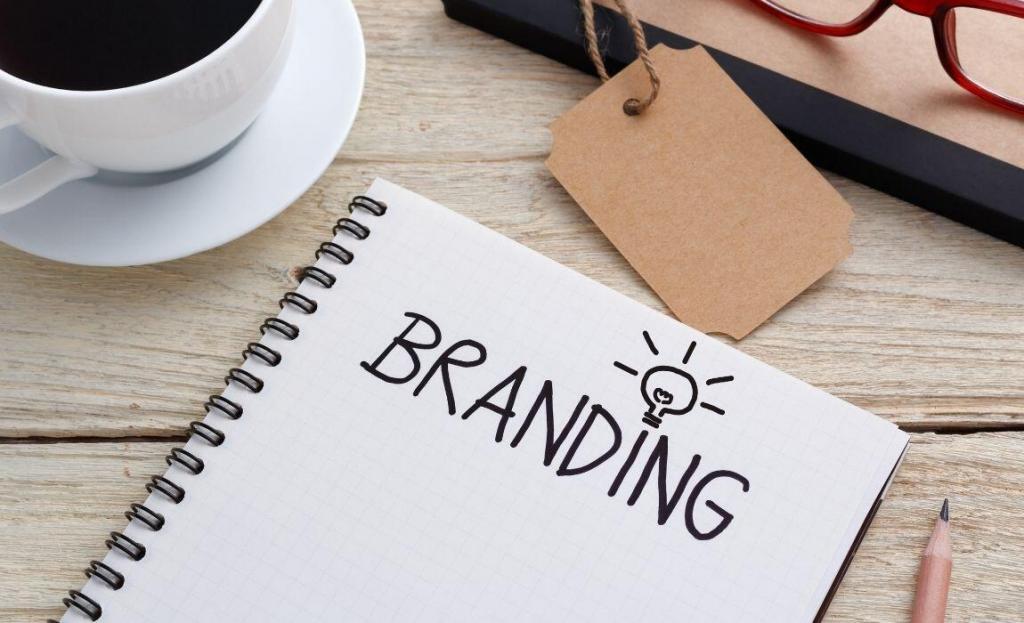 You should build a body contouring brand, not just a body contouring business.  And your business brand should be the very foundation on which your business is built.  It's often overlooked, and your business won't grow much without it.  Most business owners, when needing to attract more body contouring clients, respond by spending more advertising dollars.  But that's not the right step if your prospects don't know what's different about your business…the 'why they should choose you' over competitors.  If you want a guaranteed way to attract more body contouring clients consistently so you can grow a successful business, follow the steps in this article showing you exactly how to build a body contouring brand your clients will love.
Why it's so important:  Without a well-defined body contouring brand, customers will base their decision on price alone
We recognize that every body contouring provider and business is unique and solves problems for their clients in distinctive ways.  Most clients, however, view body sculpting treatments and businesses as commodities.  They believe that one is just like another and can solve their problems the same.  And when they think this way, they use price as the only factor on which to base their decision.
To avoid becoming a commodity, it's your job as a business owner to convince customers otherwise…by building your body contouring brand and showing them how you are different by defining and building your business brand.   
How to build a body contouring brand your clients will love
(and attract more body contouring clients!)
Step 1
Uncover the Who, What, How, and Why of your body sculpting business
Who are you?  What is your story?
What services do you offer to your customers?
How does your business differ from your competitors?
Why do you exist?  What are your passions?
The answers to these questions do not always come easy.  Take your time.  Create a simple form with these questions.  Write down your answers as you have them.
Step 2
Research your competitors (market research)
Competitor research is a key component in identifying and defining your body contouring business brand.
Instructions:
Depending on your market size, select 3-5 competitors in your market
Choose the most relevant competitors
Research their websites
Answer the following questions, using any type of spreadsheet.
What services do your competitors offer?
Evaluate your competitors for business brand messaging
Consider the ways your business is different from your competitors
Evaluate what your competitors do well
Locate the areas where your competitors are weak
Identify any gaps in the market
Step 3
Define and describe (in detail) your target market, i.e. your ideal client
You cannot be everything to everyone
Your ideal client should be a clearly defined narrow group of people
Your target market (ideal client) should be so well defined that you can close your eyes and imagine exactly what he/she looks like, how she thinks and acts, what she does in her off time, how she feels about current events, etc.
The more you can niche your target market down, the better.
We'll give you an example.  Here's the description of the ideal client in our medical spa:
She is a busy middle class working mom, aged 35-55, who has devoted her life to caring for others (kids, husband, parents) and is ready to dedicate some time to herself.  She feels like she has neglected herself.  She wants to feel better about her body and gain confidence.  She knows she is not going to look fantastic in a bikini, but she wants to look better in her clothes and feel comfortable in a swimsuit.  She wants to feel attractive, comfortable, and confident.  She wants to feel that she is worth it.  She proclaims, "it's my time now."  
We design everything we do, every message, our website content, our protocols, etc. with this lady in mind.  We speak directly to her.
Rather listen than read?  Learn more about how to attract more body contouring clients in this short podcast episode.
Step 4
List the things your body contouring business does differently, better or uniquely from the others
Focus on the qualities and benefits that make your company branding unique, different and/or better.  This is not necessarily the features your business offers, but rather think about the unique things your business does to provide value to improve your ideal clients lives.
Here's some examples:
Over-the-top customer service
Free beverages
A gift upon completion of treatment series
Weekly educational emails
Walk-ins accepted for certain services
Need more ideas?  Get more help in identifying your unique differentiators, check out our blog post  The WOW Differentiator A Critical Step in Building a Profitable Body Contouring Business
Step 5
Identify and develop your body contouring business brand
Review and interfuse your answers to Steps 1, 2, 3 and 4.  Using the sum of all of these answers, develop your body contouring business brand, the 'how you are different and unique' and the 'why clients should choose you.'
Need help putting it all together?  Check out this article for more information. How to Set Your Medical Spa Apart From and Above Your Competitors
Step 6
Integrate your body contouring business brand into every aspect of your business
When you have your body contouring business brand, it should be visible and reflected in all that your clients can see, read and hear.  Into every aspect of your business.
Your brand image should be on display when a client walks into your office, with both physical objects and decor -and- with the personal interactions with you and your team
Your brand should look the same everywhere from your business cards to digital platforms like your website and social media
Your advertising should speak with your brand voice and convey your brand messaging
Your protocols and systems should be tailored to represent your brand
Your team must be trained and 'buy in' to your business brand
Step 7
Stay consistent and true to your brand
Consistency with your body contouring business brand is key to your business success.  Inconsistency will confuse your clients and make long-term brand building impossible.  To attract more body contouring clients on a long term basis, stay consistent with your brand.
Step 8
Beware of the pitfalls of inconsistent branding
(how you WON'T attract more body contouring clients)
It's easy to follow shiny new objects.  Remember your brand when evaluating whether you'll offer any new treatment, product offering or service.  For example, it may be too much of a stretch to go from 'the body shaping experts' to 'Your destination for Hair Restoration.'  Ask yourself:  Does this fit within our business brand?  Is this who we are?  Will this appeal to our target market?   When you branch out into something you are not, you may lose your brand power.  Your customers will become confused.  They will not know who you are.
You get excited about a new marketing message.  It's okay as long as it stays within the definition of your brand and appeals to your target market.  However, you cannot go from 'the body shaping experts' to 'your home for total health and wellness.'  Even if you want to promote IV therapy.  You can promote IV therapy as something like 'IV Nutrition Therapy:  the number one way to enhance fat reduction.'  Watch your messaging and make sure it always fits your business brand and target market (ideal client).
Going too far off your business brand when keeping up with trends, new technology, new products.  It's okay to do these things as long as you can keep it within your brand.  For example, you are 'the body shaping experts' and your ideal client is female.  You want to offer a brand new hormone therapy for both men and women.  You should not promote by saying 'Say goodbye to Low T symptoms.'  You could promote to your target market with a message consistent with your USP, saying 'Fight fat with all the weapons! See how hormone therapy drops the pounds.'  This appeals to your ideal client and is consistent with your body contouring business brand.
Bottom Line.  Know and remember who you are.  And also remember who you are not. That's how you attract more body contouring clients.
For more information about how to attract more body contouring clients and how to build and grow a successful body sculpting business, visit www.bodycontouringacademy.com.