Namestorming: expert tips for naming your body sculpting business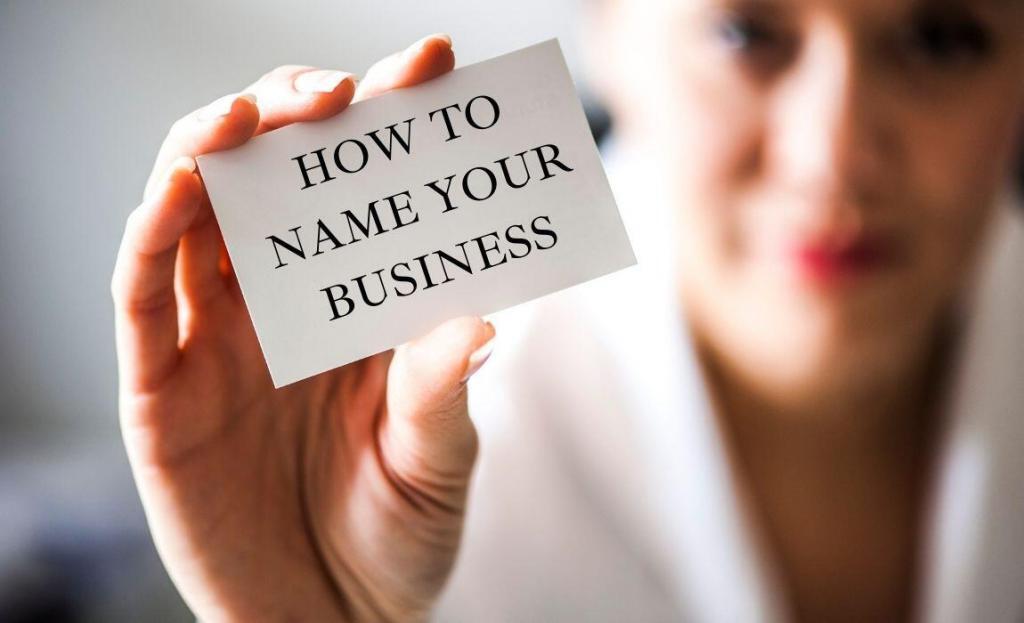 What's in a name?  Put simply: just about everything.  The name of your body sculpting business plays a monumental role in whether your business succeeds and grows…or doesn't.  Naming your body sculpting business is something you should consider carefully.  The wrong name can fail to connect with your clients and/or fail to represent your brand.  But getting it right with a straightforward, powerful name will firmly brand your business and set you up for great success.
In this short article, we will guide you through the process of naming your body sculpting business.
In Part 1, we give you the background: the 3 reasons why naming your body sculpting business is absolutely crucial and why you must keep these 3 reasons in mind when naming your body sculpting business
It's the first thing clients see
It describes what your business is all about
It defines what is unique about your business
In Part 2, we give you the process: the 10 Expert Tips to use when naming your body sculpting business
In Part 3, we give you our simple 4-step Namestorming Quickstart Guide so you can get started naming your body sculpting business!
Part 1: Naming your body sculpting business:  why getting it right is crucial
Sends the first 'first impression'
The very first thing your clients interact with is your business name, so it has to convey the right message.  It has to wow your audience.  And quickly.  Research shows that customers formulate opinions nearly instantaneously – in 7 seconds or less.
Tells customers everything your business is about
Your business name should be an incredibly brief summary of everything your body sculpting business is about.  This is not an easy task.  And coming up with a name that meets this criteria is not something you can accomplish off the top of your head or even in a day or two of brainstorming.
Conveys your unique business identity
When naming your body sculpting business, know that it's more than just a name.  It's the identity of your business, the heart and soul of your brand.  There is a lot of competition in any industry, including body contouring.  So why will clients choose your business over others?  It's the character of your business, your brand and what it stands for, that will do the selling.
Click here to learn how to set your business apart from the competition and get our FREE GUIDE!
Part 2: Use these 10 Expert Tips when naming your body sculpting business
Tip #1     Simple; and the shorter the better
Short business names are punchy and fun to say, both of which create positive first impressions to customers.  Short, simple names are also more memorable and repeatable.
Tip #2   Easy to spell
You don't want a name that's spelled differently than it sounds or is difficult to spell…especially in the digital age.  You want your customers and prospects to be able to type your name into the search bar correctly and find you easily.
Tip #3     Conveys meaning
Can customers see your business name and immediately identify what your business is all about?  Choose a name that conveys what your business does and what makes your body sculpting business meaningful and unique.
Tip #4     Catchy and memorable
Catchy and memorable are both great if you can swing it, but be careful not to be 'too far out there.'  And you don't want something that is overused or too cutesy.
Tip #5     Easy to pronounce
If your business name has multiple possible pronunciations, it will confuse your customers.  The pronunciation of your business name should come naturally to everyone who sees it.  And it should be easy to say.
Tip #6     Avoid using existing names
Coming up with a completely unique body sculpting business name may seem next to impossible.  Just when you think you've found the perfect option, your internet search may uncover another business using the name.  This should give you pause, but it should not eliminate the option completely.  Do some more research.  Where is the competitor located?  How large is the business?  Have they trademarked the name?
Tip #7      Avoid trends and generational words
Each generation and time period has its own slang words and phrases.  We get used to hearing these words and phrases, but they will not stand the test of time for a business name.  Avoid using them.
Tip #8      Avoid limiting names
Selecting too narrow of a name could create problems for your business as it grows.  Consider your long term business goals.  Your business name should not only reflect your business now, but what your business will be down the road.
Tip #9     Consider your domain name
You want a strong, memorable domain name.  Once you've come up with your top five contenders, check for domain availability.  A 'dot com' domain is preferred over dot net, dot org, and dot biz, as it gives your business more credibility.
Tip #10   Get feedback
Take your top five name choices and run them by your target market.  Get their feedback.  To make sure there are no negative connotations or other issues with any of your choices, run your top five contenders by your employees, friends, and family too.
Part 3:  Use our simple 4-step Namestorming Quickstart Guide to come up with the perfect name for your body sculpting business
Getting started is always the hardest step.
So use our simple 4-step Quickstart Guide and come up with the perfect name for your body sculpting business.
Namestorming Quickstart Guide
Finding the BEST NAME
Take 15-30 minutes to brainstorm at least 15 different words that come to mind when you are thinking about your body sculpting business.  Don't hold back.  Write them all down.
Use a thesaurus and find multiple synonyms for each of those 15 or more words.  Our favorite thesaurus tool is Word Hippo.  You'll see plenty of options in the thesaurus.  Make sure to include both ordinary and out-of-the-ordinary words for each of your brainstorm words.
Put all of your words together in different combinations.
Sleep on it and repeat.  Repeat multiple times for as long as it takes.
PRO TIP:  It will take time.  It took us months to come up with our latest body sculpting business name, SCULPT AWAY.
Visit www.BodyContouringAcademy.com to learn more about building and growing a body sculpting business.