How to choose the body contouring marketing channels that turn leads into income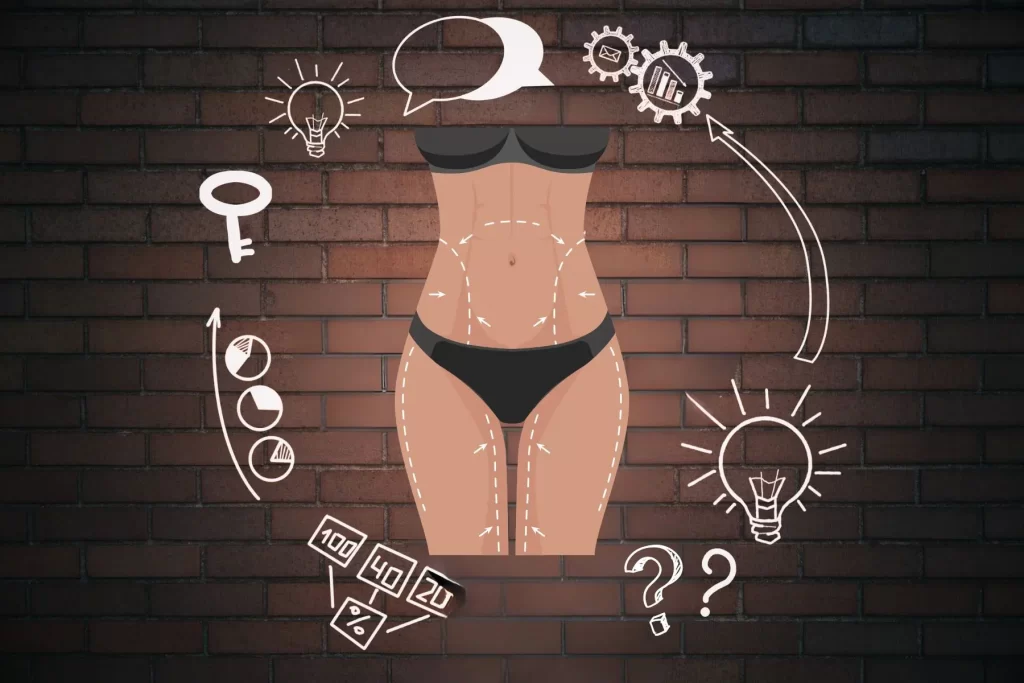 Businesses that provide aesthetic services, such as non-invasive body contouring, are not only growing in popularity; they're expanding in number. This means you most likely have an increase in competition even as your consumer base grows. Which makes it even more critical to utilize proven body contouring marketing channels.
In this article, we guide you to the best body contouring marketing channels as we
(1) explore what effective marketing embodies;
(2) discuss your marketing channel options; and
(3) give you our proven strategy for the ultimate aesthetics business marketing channels mix. 
The Foundation of Marketing
Now, more than ever, the strength of your marketing foundation is key to your marketing success.
Have you dedicated time to the foundation of your marketing plan?
Because if you skip these fundamental steps, your marketing plan is likely to fall short regardless how much time and money you invest in marketing channels.
The foundation to marketing is key to your success
Determine these fundamentals first.
Who is your ideal customer?
Your target market has their own specific problems and concerns they want you to solve.
Understanding who your target market is is essential to understanding their problems and communicating why your business is the best choice to solve their problems.
Your messaging must convey to them that you understand them and have 'just right' solutions for them.
What is your USP,  your Unique Selling Proposition, your 'Brand?"
As more competitors enter your market, your brand messaging becomes even more important.
Your brand must be differentiated, create a strong impression and stand out from all the rest.
Without a  well-defined brand, potential customers will either forget about you or base their decision to buy from you in regard to price alone.
How will your website convert your visitors to leads?
It's not likely that your potential clients will come into your business to inquire about your services.
Instead they will visit your website.  After all, 92.3% of the population 'googles it.'  
So your website must give them what they are looking for and have mechanisms in place to capture their contact information so you can follow up with them, nurture them and ultimately convert them into your customer.
Types of Marketing Channels
Organic vs Paid Marketing Channels
Organic Marketing
Organic marketing is marketing that does not cost money, but it does require your time and effort.

Most (but not all) organic marketing efforts fall under digital channels.  
Paid Marketing
Paid marketing is marketing that you pay money to market your business…also referred to as advertising.
Advertising is the paid component of marketing, and can be accomplished via digital or traditional marketing channels.
Digital vs Traditional Marketing Channels
Digital Marketing
Digital marketing is any form of marketing that is done online.
Examples of digital marketing channels include content marketing, social media posts and SEO (search engine optimization).
Traditional Marketing
Traditional marketing is any form of marketing that is not done online.
Examples of traditional marketing channels include radio, direct mail and billboard.
Body Contouring Marketing Channel Options
 Organic Marketing Channels
DIGITAL
Website
Content Marketing (Blogs)
→ Regularly posted original blogs that educate, display your expertise and
provide helpful information with a call to action (CTA) within it.
→ Content Marketing (blogging) is a top five marketing channel for multiple reasons.
SEO (Search Engine Optimization)
→ Actions taken to boost your website ranking in search engines (Google) for specific queries, so your business' website can get noticed (and clicked on)  by your target market.
Before/After Photos, Reviews and Testimonials
→ Your customer's before and after photos and reviews and testimonials can be repurposed, used on your website, in emails, on landing pages, in social media posts and in paid ads.
Social Media Marketing
Posts made on social media platforms like Facebook and/or Instagram (the META companies) to promote your business, share content and drive traffic to your website.
Email Marketing
Nurturing emails that educate, nurture and maintain relationships (stay 'top of mind') with your clients, prospects and leads.
And/or monthly newsletters to your clients, prospects and leads.
Organic Marketing Channels
TRADITIONAL
Educational Events
Hosting or participating in educational events not only sets your business apart as an authority, but also builds brand awareness and generates leads.
Referral Marketing (Word of Mouth)
An offer to current clients in exchange for a referral of a friend or family member.
More people believe recommendations from your customers over advertising.
Paid Advertising
DIGITAL
Advertising is the paid component of marketing, and can be accomplished via digital or traditional channels.
Meta (Facebook or Instagram) Paid Ads
Search Engines (Google) PPC (Pay for Click) Ads
Targeted ads based on keywords you choose
Operate on a bidding system managed by Google
Search engines also offer 'Banner Ads'
Retargeting
Retargeting utilizes "cookies" to track your website visitors who leave your site without taking action
After those visitors leave your site and land on other web pages, retargeting ads for your business show up on those web pages
These ads serve as a reminder of your business and services
Influencer Advertising
Partnership/contract with influencers who your target market already trusts to promote your services.
Can be digital (social media influencers)
Can be traditional (television or radio personalities)
Paid Advertising
TRADITIONAL
Traditional marketing channels include any marketing channel that is not digital-based.
Examples include Radio, Television, Billboards, Direct Mail, and Print, i.e. magazine, flyers, neighborhood papers, etc.
Full Disclosure: there are many more marketing channels available
There are a multitude of marketing channels available.  
To prevent overwhelm in this article, we did not discuss
Business listings and directories
Google my business
Loyalty Programs
Networking
Podcasting or podcast guesting
Video Marketing
Affiliate Marketing
Native Marketing
…just to name a few.
Here's the best plan to promote your aesthetics business or body contouring business
In fact, this plan will bring success for any personal services business!
The Ultimate Body Contouring Marketing Channels Mix
FIRST STEPS
Create a firm Marketing Plan Foundation
Target Market Persona
Defined Brand
Converting Website
Set your budget
THEN
Make investing time and money on your website a priority
Leverage social posts on FB and/or IG to drive leads to your website
Host monthly or quarterly Educational Events
Send monthly Nurturing Emails to your clients, prospects and leads
Feeling in over your head??
Get affordable marketing support in our online Marketing course
In it, we show you how to create a highly converting marketing plan:
Learn how to set your business apart and outperform the competition.
Learn about the tips, tools, and props that demonstrate your expertise and lead to sales.
Learn what body contouring content you must include in your website, and discover optional/preferred elements to make your website achieve maximum performance.
Learn how to determine and define your competitive advantage and your unique niche so that prospects choose you and your body contouring business.
PLUS!  You'll learn how to outperform your competitors on your social media accounts!
AND!  You'll learn how to avoid costly marketing and advertising mistakes!
NEXT STEPS
Once your budget allows
Consider Facebook or Instagram paid ads
Consider Google PPC ads (not banner ads)
Consider Influencer Marketing (social media or TV/Radio)
ALWAYS TAKE THESE STEPS
Study your Target Market
Be mindful how your Target Market behaves
Evaluate your brand
Study your competition
Keep your website current, relevant and functional
Track your metrics and adjust accordingly
CLOSING ADVICE
Starting and growing an aesthetics business can be challenging.
Investing in your marketing education, undertaking the foundational marketing steps and choosing the right marketing channels will set you up for long term growth, profitability and success.