What's the best 6in1 cavitation machine for your body contouring business?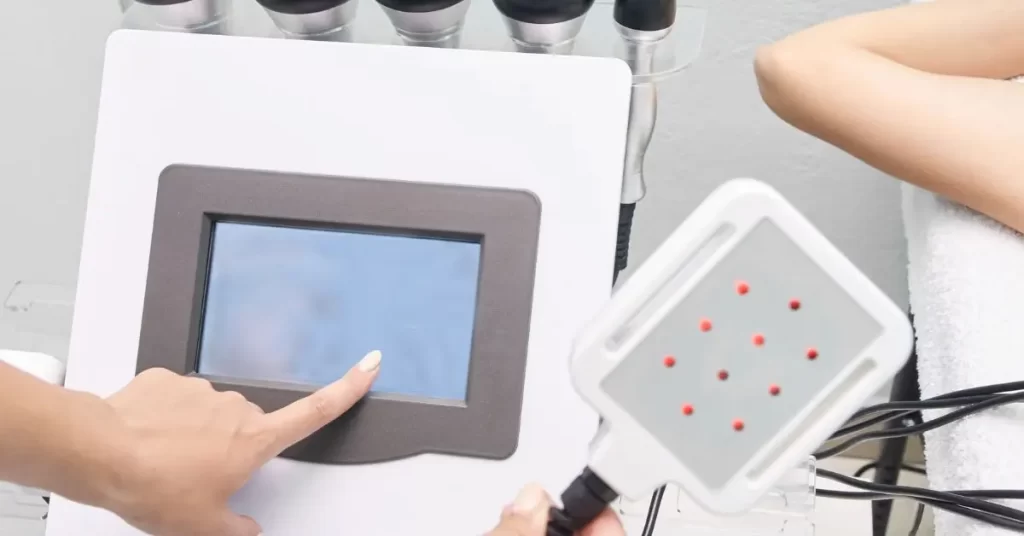 You might know us at the Body Contouring Academy.  We built a seven figure body contouring medical spa, authored a book - Body Contouring 101, host a podcast for body contouring professionals and we offer online certification courses to teach others how to build and grow their own body contouring businesses.  But we don't sell machines, and until now, we haven't made equipment purchase recommendations either.  However, due to the high number of student requests, that changes. And we understand.  As illustrated in the ultimate guide to the best body contouring certification courses, it's both difficult and time consuming to sift through all the choices and choose the best 6in1 Cavitation machine.
In this article, we give you our pick for the top 6in1 cavitation machine for the body contouring professional.
Jump straight to the BEST 6in1 Cavitation Machine NOW!
Why investing in the best 6in1 cavitation machine for your body contouring business is smart
The 6in1 cavitation machine contains four of the six most popular body contouring treatments
Manufacturers continue to release new body contouring devices at a rapid pace, yet six 'tried and true' body contouring technologies continue to live at the top of both the 'most requested' and 'most popular' lists.
And…
The 6in1 cavitation machine houses four of the six top treatments on those lists.
Ultrasound fat cavitation
Vacuum technology
Radiofrequency (RF) skin tightening
Lipo Laser (LED paddle technology)
These four treatments build successful body contouring businesses.
It treats four of the six most common complaints about the body
As a body contouring professional, your clients ask you to
Reduce fat
Tighten skin
Minimize cellulite
Reduce stretch marks
Firm and tone muscles
Enhance buttocks
The 6in1 cavitation machine can address numbers 1, 2, 3 and 4.
The 6in1 cavitation machine's technology and treatments have been proven safe and effective
As far back as 2015, researchers have examined the non-invasive technologies of ultrasound fat cavitation, radiofrequency (RF) skin tightening, vacuum, and lipo laser (LED), and have deemed them safe and effective.
Our pick: the Best 6in1 Cavitation Machine for Body Contouring Professionals
#ad We are amazon associates, so if you click on a link that is a qualified purchase, we may earn a small fee.  It comes as no extra cost to you and we only recommend products based on our experience and/or use.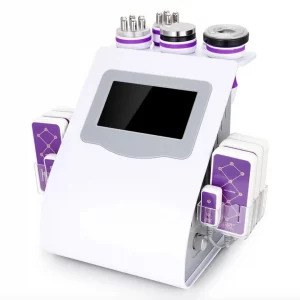 This machine wins OUR PICK for Best 6in1 Cavitation machine for Professional Use based on
Plus! it's winning technical features
➤20 - 40 kHz Ultrasonic Cavitation
➤Vacuum Technology Applicator
➤3 Radiofrequency (RF) Applicators
➤8 Lipo Laser (LED) Paddles (6 large, 2 small)
Leading to its ability to
Our pick for Best 6in1 Cavitation Machine
Meets your client's needs
Meets your business' needs
Most likely falls within your budget
Become an Expert in 6in1 Cavitation Machine Treatments: Ultrasound Cavitation, Lipo Laser, Radiofrequency (RF) Skin Tightening, Stretch Mark Reduction
(100% online Body Contouring Certification Course)
In the course, you'll get certified in body contouring and become an expert in all of these technologies:
Vacuum Therapy
LED (Cold Laser)
You'll get the expert protocols to treat
Unwanted Fat

Targeted Areas
Large Areas

Loose (Flaccid) Skin
Cellulite
You'll also get all the forms you need to implement the treatments right away!
Consent Forms
Treatment Forms
Pre/Post Treatment Instructions
And…
It's 100% online for your convenience
Self-paced so you can go as quickly as you want…or take the time you need
Summary
As a body contouring professional, choosing the best body contouring machines to add to your business is perhaps the most critical investment decision you have to make.  But this time it's easier.  We've done the research for you and selected the best 6in1 Cavitation machine for use by body contouring professionals.
See our 6in1 Cavitation Machine PICK! Again
This mult-technology body contouring machine delivers ultrasonic fat cavitation, radiofrequency (RF) skin tightening, cellulite reduction, lipo laser fat and stretch mark reduction, plus cellulite reduction.
The machine is versatile, provides comfortable treatments for your clients, portable so you can move it from room to room, and easy for you, the body contouring technician, to use…plus! it has great reviews by purchasers.
And! it is equipped with great technical features like 20-40 kHz cavitation, 3 sizes of radiofrequency (RF) applicators, 8 different Lipo Laser paddles, and a vacuum technology applicator.
And you can take it a step further.  In addition to getting the best 6in1 Cavitation Machine for your business, you can become an expert in
Cavitation Treatments
Radiofrequency (RF) Treatments
Lipo Laser Treatments
And treat
Unwanted Fat
Cellulite
Loose Skin
Stretch Marks
Quickly and easily in the online Body Contouring 6in1 Masterclass.
Visit www.bodycontouringacademy.com to learn more about body contouring equipment, body contouring certification courses and growing your business with non-invasive body contouring.